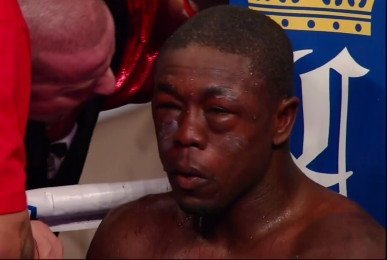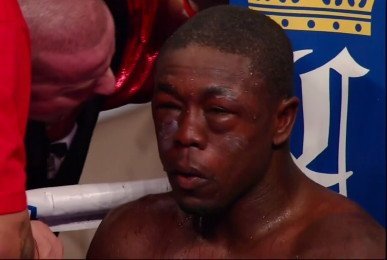 Former IBF/WBC welterweight champion Andre Berto (28-2, 22 KO's) says he'll be going back to the basics in his fight against Jesus Soto Karass (27-8-3, 17 KO's) this month in their fight on July 27th at the AT&T Center, in San Antonio, Texas, USA.
In going back to the basics, Berto will be getting rid of the shoulder roll defense that he experimented with in his last fight against Robert "The Ghost" Guerrero last November and going back to his old defensive style.
Berto tried out the shoulder roll and it was a disaster with Guerrero hitting him nearly at will for 12 rounds in beating Berto by a 12 round unanimous decision.
Berto said in today's conference call, "It's easy for fighters to pick up other fighter' moves but I just need to do me now and stay sharp. I don';t want to give too much away on the phone but I've improved a lot. I'm naturally a good athlete so I've been able to adjust. I used to get very comfortable in training camp and picked up a lot of bad habits because of it. Virgil doesn't let me get comfortable. This has been a very technical training camp. My team is very precise and they pound strategy and repetition into my routine. Everyone knows Soto Karass comes forward and wants to fight but I've been training for that. I'm making sure to cover my bases."
Karass said "It';s great that people think I am exciting fighter but I want to win. My main objective is to win, always. I'm expecting a well prepared Andre Berto. In fact, I haven't studied his recent fights because I know he'll be a better Berto."
Berto is going to have to stay off the ropes if he wants to keep from getting worked over by Soto Karass in this fight because Soto Karass does really well at beating up his opponents when they retreat to the ropes.
Berto's new trainer Virgil Hunter will be working on keeping Berto in the center of the ring during training, but whether Berto can remember to follow his instructions during the fight is the big question.