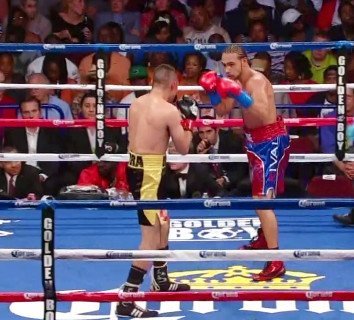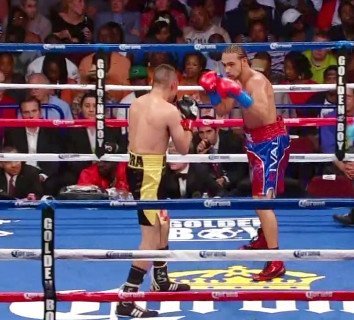 Unbeaten Keith Thurman (20-0, 18 KO's) will be looking to pick up the interim WBA welterweight title this month against Diego Chaves (22-0, 18 KO's) this month in a fight on July 27th televised by Showtime from the AT&T Center in San Antonio, Texas.
If the 24-year-old Thurman can win this fight he's going to then be putting a lot of pressure on WBA welterweight champion Adrien Broner to make a big decision about whether he feels it's worth it to hold onto the WBA title and face the dangerous Thurman or if it would be better off giving up the strap and looking for safer fights.
It's an important move for Broner because if he takes the fight against Thurman, he'll be taking a huge risk with his career because Thurman would have a big size advantage over Broner if that fight were to be made.
Broner had problems beating Paulie Malignaggi recently, and while some sports writers thought Broner was forced to do this due to Malignaggi's fighting style, I still think Broner would be in for a lot of problems if he were to defend his WBA title against Thurman. That's a bad match-up for Broner, and I would expect his adviser Al Haymon and his promoters at Golden Boy to steer him away from that fight.
Chaves, #1 WBA, has a higher ranking than the #4 WBA, Thurman, but it's difficult to understand why when look at the two fighters in their recent bouts. Chaves doesn't look like he's in the same league as Thurman despite him getting a lot of quick knockouts.
The problem for Chaves is he's picked up a lot of knockouts against weak opponents, and when he's faced guys like 40-year-old Omar Weis, Chaves looked poor and barely beat him by a 12 round decision. That kind of tells you a lot about Chaves that he couldn't blow through an older fighter like Weis.