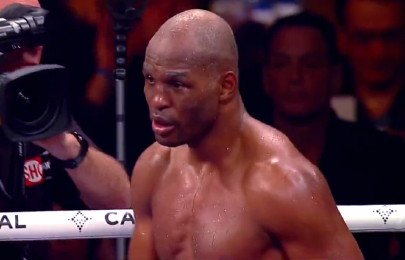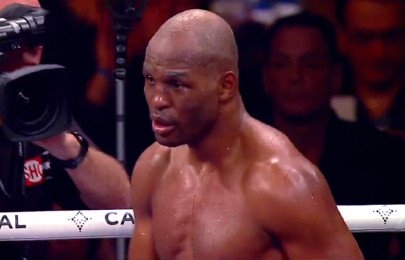 By Bill Phanco: Former two division world champion Bernard Hopkins (52-6-2, 32 KO's) will be fighting on March 9th at the Barclays Center in Brooklyn, New York. The possible opponent will be picked from one of these fighters: Nathan Cleverly, Beibut Shumenov and Tavoris Cloud.
It's safe to say that Cleverly won't be the one getting the fight because he has a mandatory title defense coming up against his mandatory challenger Robin Krasniqi in February, and he's got to take that fight if he doesn't want to risk getting stripped by the World Boxing Organization for failure to defend against his mandatory.
Hopkins will be turning 48 in January, and that's pretty old for a fighter still looking to compete at the world class level. Hopkins looked like he'd lost something from his last two fights with Chad Dawson. He was beaten by Dawson last April by a 12 round majority decision, and before that Hopkins had fought to a 2nd round no contest with him in October last year.
Shumenov fight be the best option for Hopkins go in if he wants a victory and capture another world title because Cleverly and Cloud both tend to throw a lot of punches and their hard to beat if you can't move around the ring at least and/or throw a lot of shots like them. If Hopkins had monstrous power he could make up for other areas he's missing in but his power is nothing special. It's going to be tough for Hopkins to beat any of the fighters, but he could do it if he picks the right option for the March fight.
Cleverly and his promoter really want to make the fight with Hopkins, but they'd have to either wait until later in the year or try to talk the WBO into letting them bypass their mandatory Krasniqi so that he can fight Hopkins.