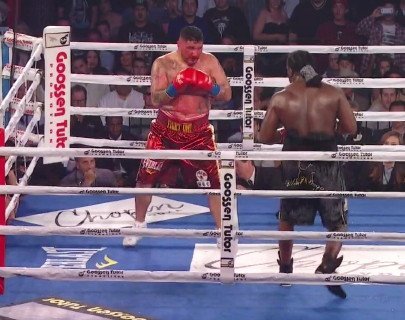 #2 WBC Chris Arreola (36-3, 31 KO's) could find himself facing unbeaten knockout artist #3 WBC Deontay Wilder (31-0, 31 KO's) before the end of the year if Arreola is able to get past #1 WBC Bermane Stiverne (23-1-1, 20 KO's) in their rematch on May 10th at the Galen Center, in Los Angeles, California, USA.
The Arreola-Stiverne 2 fight will be for the vacant WBC title that was recently vacated by long-time champion Vitali Klitschko. If Arreola beats Stiverne, he says he would prefer to fight the unbeaten British heavyweight Tyson Fury (22-0, 16 KO's) rather than the 6'7" Deontay, because he feels that Fury is more accomplished and has the much bigger fan base.
"I'd rather fight Tyson Fury than Deontay Wilder," Arreola said to Boxing News. "He has accomplished more in the pros and he's faced better opposition. He has a bigger following than Wilder, Wilder is from Alabama, come on…So, yeah, I'd fight him [Fury]."
Arreola may not have to worry about fighting Deontay, because he's likely to lose to Stiverne a second time. Arreola is more of a crude slugger, and he's not as powerful as Stiverne and definitely not as good a boxer as him. For Arreola to beat Stiverne in their rematch next month, he'll need to improve dramatically. I didn't see any improvement in Arreola's recent fight against Seth Mitchell. He looked like same limited slugger that he's always been.
Fury can't punch and he's got a weak chin. He's pretty much in the same boat as Mitchell is in the chin department, which is probably the real reason why Arreola wants to fight him. If you have a choice in fighting someone with no power with a questionable chin like Fury, and someone with major one-punch power like Deontay, I think it's pretty obvious who you're going to fight.
It is interesting to see Arreola justifying his decision by pointing out that Fury has better experience than Deontay. Even that argument is a weak one, because the best guys that Fury has faced are as follows: Dereck Chisora, Kevin Johnson, and Steve Cunningham. In comparison, the best guys Deontay has faced are Sergey Liakhovich, Malik Scott, Audley Harrison and Malik Scott. I think Fury and Deontay's opposition basically cancel each other out, because none of them are what you would call good heavyweights in my view. Chisora is a good Euro level heavyweight, but he's clearly not top level, as we've seen again and again each time he's stepped up against good opposition.