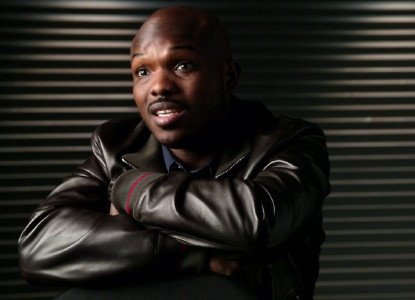 Manny Pacquiao (55-5-2, 38 KO's) had been bring his 'A' game on Saturday night because WBO welterweight champion Tim Bradley (31-0, 12 KO's) means business when the two of them meet up on April 12th at the MGM Grand in Las Vegas, Nevada. Bradley says he's not going to show any mercy on the aging 35-year-old Filipino fighter, as he sees it as a situation where he's looking to provide for his family. Bradley won't let up on Pacquiao this Saturday, and he expects the same from him.
"He [Pacquiao] will get absolutely no compassion from me," Bradley said via RingTV. "In that ring, it is all about my family eating or his family eating. Manny Pacquiao will have to knock me out to stop my family from eating."
Bradley will be making a guaranteed $6 million, and at least another $4 million from the pay-per-view upside. With that kind of money, I doubt his family will be missing too many meals for the remainder of their lives.
Bradley needs to motivate himself, and this is obviously a good way of doing it. Bradley has been trying to convince boxing fans that Pacquiao no longer has the killer instinct because he took it easy on some of the soft opposition that his promoter Bob Arum matched him against in the past three years. But you can't really blame Pacquiao for not wanting to blast out the likes of Shane Mosley, Antonio Margarito, Joshua Clottey and Brandon Rios, because those guys were so far out of Pacquiao's league that he just couldn't get the desire to destroy them.
When you have someone as outclassed as those guys were, it's understandable why Pacquiao didn't knock them out. Those fights were basically sparring sessions pretty much. Arum would have done better to match Pacquiao against better opposition so that he could get out of 1st gear and show his skills, but against a lot of the guys that Arum has been feeding him since 2010, he you can't blame Pacquiao for taking it easy on them.
"I hope come April 12, Manny can find that fire and be the Pacquiao of old because thbis is the hurt business," Bradley said.
It's kind of interesting that a fighter with Bradley's experience, which is far less than that of Pacquiao, is lecturing as if he's coming down from up high. Bradley's ego seems to have gotten the better of him. He needs to sit down and watch a replay of his fight against Ruslan Provodnikov to know where he stands in the pecking order at 147. He's not Pacquiao's class, and obviously he's not in Floyd Mayweather Jr's class either.