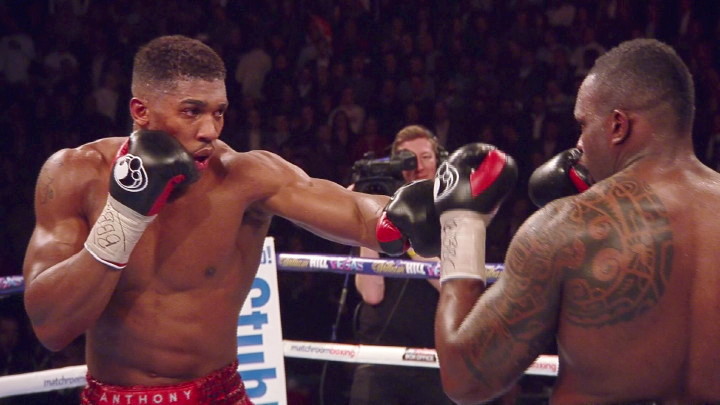 In a recent interview, unbeaten heavyweight champion Tyson Fury referred to upcoming IBF title challenger and 2012 Olympic gold medal winner Anthony Joshua as "useless" and "totally unable to defend himself." Joshua, though he is not at all prone to engaging in anything approaching disrespectful trash-talk, hasn't taken too long to respond. Speaking with Mail Online, the man who will challenge IBF ruler Charles Martin on Saturday night at The O2, suggests Fury concentrate on his own skills instead of criticising his.
"Who is this guy? Who does Fury kid himself he is? The second coming of Sugar Ray Robinson?" Joshua said. "I've watched him fight. He needs to concentrate on his own work, work on his own jab. He's a good fighter, not great."
That's about as insulting as all-round nice guy Joshua gets. And though the 26-year-old is not yet the complete fighting article, he is far better at his craft than Fury would have us believe. Does Fury see Joshua as a very real threat to his own reign, with the two men seemingly heading towards a clash, maybe next year? Or does Fury really believe Joshua is a mere hype job? Hopefully, the differences the two superstar Brits have will be settled in the only place that matters: the ring.
First though, for Joshua, comes that Martin fight. Here too, whilst speaking on the fast-approaching fight, Joshua shows a glimpse of his tougher side: "Martin's getting knocked cold," he told Mail Online. Of course, the unbeaten southpaw known as "Prince" has made a similar KO prediction, saying he feels Joshua is muscle-bound and will be huffing and puffing in the later rounds if the fight gets that far.
Heavyweights are doing something wrong if they do not score a KO in a fight, Martin told Sky Sports recently. On Saturday night, we'll find out who is doing things right and who is not. Look for Joshua to prove he is the real deal (Fury says Martin will win unless Joshua can "find a miracle") and get that stoppage win. Then look for Fury to resume his verbal assault on the man holding the belt he was, unfairly, stripped off just days after winning it.