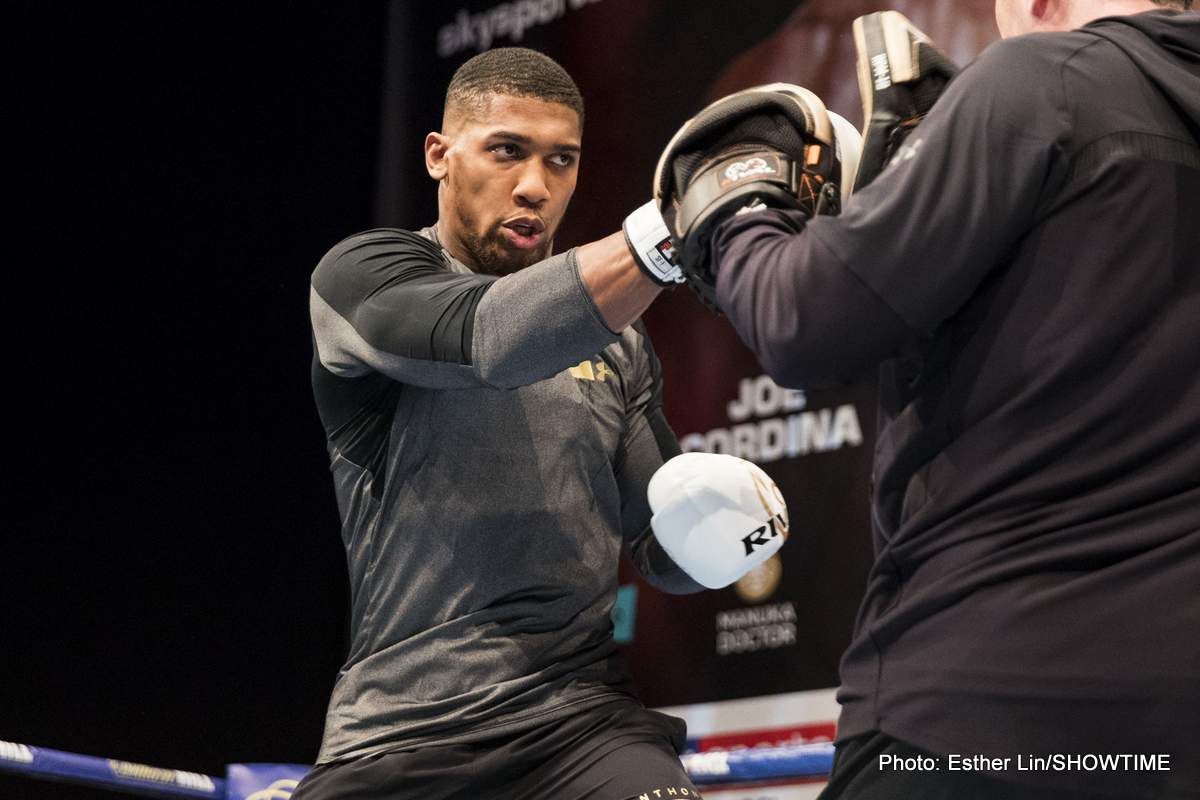 Anthony Joshua, to quote the great movie, 'The Godfather,' is to give rival heavyweight Deontay Wilder an offer he can't refuse. After making good on his goal of winning the three world heavyweight titles he now owns, and having only Wilder's WBC crown left to win, AJ says he is now "100-percent" focused on getting the big fight with Wilder.
"We're about to make another offer to Wilder's team – a very good offer that should create a lot of interest from Wilder," Joshua told Sky Sports. "Hopefully that will stop a lot of his talking and his whining, and he can step up to the plate. I don't know about Wilder and how serious he is. If Wilder offered me the deal I'm going to offer him – to come and fight for four belts, with a great rematch clause and a great up-front clause – I would grab that with both hands. I would be over the moon with a deal like that, so it will be interesting to see how he takes it."
Obviously not all the details surrounding this offer have been made public, but if the offer is a good as AJ says it is, and if Wilder really does want the fight, then just maybe it will actually get made and soon. The way Joshua is talking, we could even get to see these two huge punchers collide twice – the first fight taking place in the UK, the rematch taking place in the US.
Could we, just maybe, see one man holding all four world heavyweight title belts before this year is out? Maybe, and it's really 50/50 who this fighter will be: Joshua or Wilder. Imagine if they won a fight apiece, we would then get to see a third fight and with it, perhaps the most thrilling heavyweight rivalry since the days of Riddick Bowe and Evander Holyfield.
Let's hope Wilder likes the offer AJ is about to make him and puts pen to paper. We've already waited long enough for this fight.