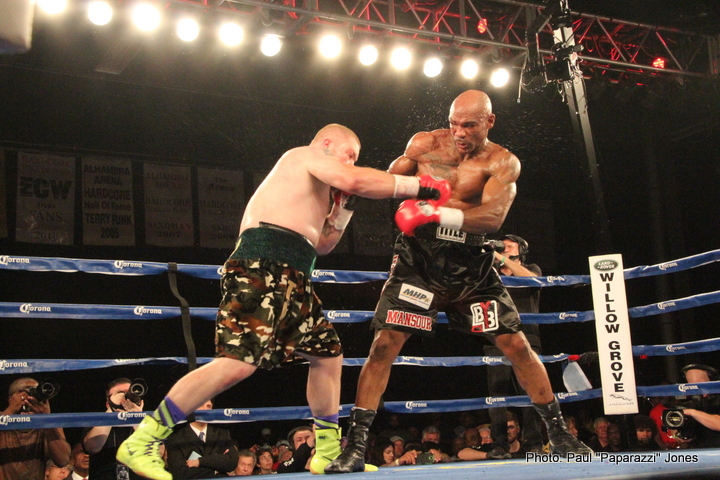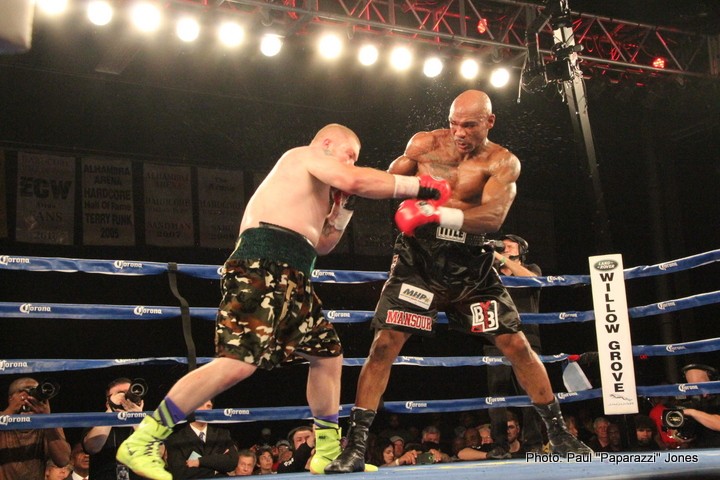 Now 42 years old, American heavyweight contender and Islamic convert Amir Mansour (22-1, 16ko) hasn't had the easiest of careers, though it would be fair to say he has been the architect of his own destruction – sentenced to 8 1/2 years for drug offences back in 2001 and then after a fleeting comeback in 2010, he was sent back to jail for a further 14 months for violating his parole the following year.
Nice guy I'm sure – but many boxers have troubled personal lives – look at Jermain Taylor lately – and it's what gets achieved in the ring that truly matters, with the New Jersey born heavy on a seven fight comeback streak since January 2013 – the sole loss coming to former cruiserweight boss Steve Cunningham in a fight where both men tasted canvas a little over a year ago.
Determined to make up for lost time, Mansour has spoken to fighthype.com about the state of the division today and the validity of the rankings, as well as asserting his belief he can still be a champion.
Of his advancing years and how that equates to performances – or potentially, a lack of them, he said;
"My age doesn't affect me, you know. Critics will be critics. If I was 29 then the critics would just have something else to say about my fight game. You're always gonna have critics in whatever sport you do. LeBron James, Kobe Bryant have critics you know – Michael Jordan had critics, you know what I'm saying? So it's no surprise Amir Mansour has critics."
And clearly intent on a future in the sport at the top level, Mansour recognises the need to stay active in order to get a shot at the world title he still craves.
He said;
"I think I'm a couple of fights away from a world title shot. I think I've put enough work in and done enough to show that I deserve that shot, that I deserve to be in there with the best in the world. Hopefully something like that will come soon."
The heavyweight division is pretty woeful the world over but particularly in America – so working up the US rankings shouldn't be an impossible task for a fighter who believes he has the goods to produce. Asked who of the domestic heavyweights he'd target, Mansour said;
"Whichever one of them is in the mandatory bracket. You know – whichever one of them is, you know, ranked #1, you beat them up, you go ahead and get the title shot. Whichever one that is, I don't know."
"I don't really pay attention to the rankings, man. You can make a phone call and be number one tomorrow so I don't pay attention to that bulls***. The rankings don't mean s*** to me. At the end of the day if the champion wants to make a fight then he'll make it with whoever he want."
"The rankings don't really determine who fights who anymore. Particularly in the heavyweight division."
(Deontay Wilder, anyone?)
Twitter @Undilutedpoison