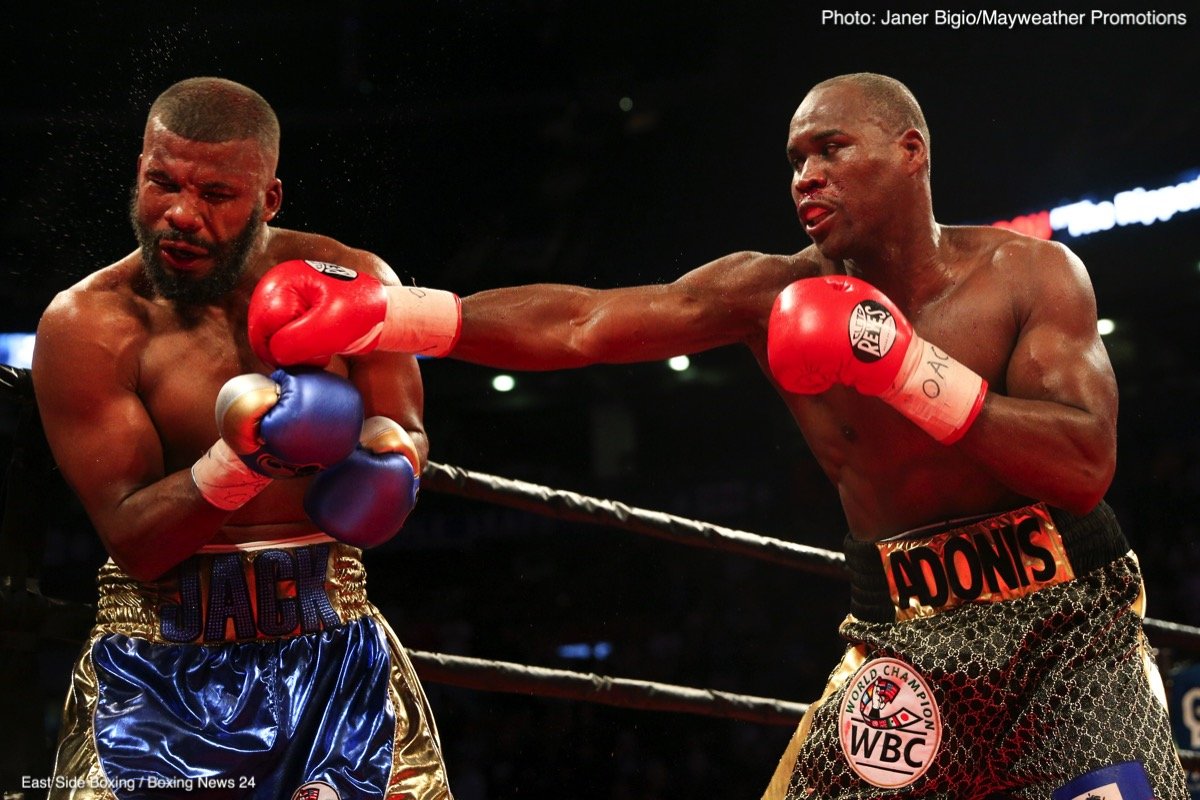 We saw lightweights Vasyl Lomachenko and Jorge Linares battle it out in a classic fight last week, and last night, up 40 pounds in weight, Adonis Stevenson and Badou Jack thrilled us with another Fight of The Year contender.
But while a return meeting between Lomachenko and Linares is probably unlikely (as good as fight-one was we could certainly stand to see it again) a rematch between the two gutsy light-heavies who slugged it out over 12 pulsating rounds is a must. Nobody likes a draw but this one was exceptional and the result handed in was the right one.
Stevenson, at age 40, dug deeper than he had done in years; maybe more than at any other time in his career. Bloodied and exhausted at the end, the southpaw who was defending his WBC crown barely stumbled across the finish line. Jack saw his big chance go but he sure earned himself a second shot at the champion. But will Stevenson be in a rush to grant Jack another go at his belt any time soon? Can Stevenson possibly push himself as hard and as far again?
Stevenson inflicted plenty of hurt and pain himself of course and Jack too was taken to the depths. It was in some ways a throwback fight, a demanding slugfest that would have entertained fans from any era. Give the two warriors a good six months or so to rest and then the sequel should take place. Most of us thought we would see a KO last night, one way or the other, instead this great sport threw up yet another surprise. And another special fight.
Stevenson had been criticised for tackling supposedly weak opposition but that now has to go out of the window. Stevenson will get even more respect if he does give Jack a return fight. A massive unification showdown with Sergey Kovalev aside, Stevenson can fight no other man than Jack if he is to keep the fans as pleased and as entertained as they were last night.
We've seen must-see rematches fail to materialise in the past, but let's hope we get what we need as far as this one goes.