Errol Spence Jr came out on social media today and said the purse split he's offering Terence Crawford is now 70-30, and it could be lowered to 80-20 for a fight between them.
The message that IBF/WBC welterweight champion Spence (27-0, 21 KOs) is giving WBO champ Crawford (37-0, 28 KOs) is that he'd better act quickly to accept his 70-30 offer because it'll get lowered to 80-20 real quick! Will Crawford agree to that? Probably not.
Spence recently started with a 60-40 split for Crawford, but that hasn't flown with the Omaha, Nebraska native. Spence now sounds totally dismissive of Crawford, like he doesn't care if the fight is made.
"It's 70-30 now. Okay, boy, you're going to make me do 80-20.

I'm an 80-20," said Errol Spence on social media on the purse split options he's offering Terence Crawford. "Pay what you weigh."
It's unknown if Spence is feeling empowered now with the news of Manny Pacquiao saying he's "leaning" in the direction of a fight against Mikey Garcia for his next match.
Pacquiao was one of Crawford's three options for his next fight this year, but it seems like it's not happening. With Pacquiao likely to face Mikey next, Crawford only has Shawn Porter or Spence as possible fights.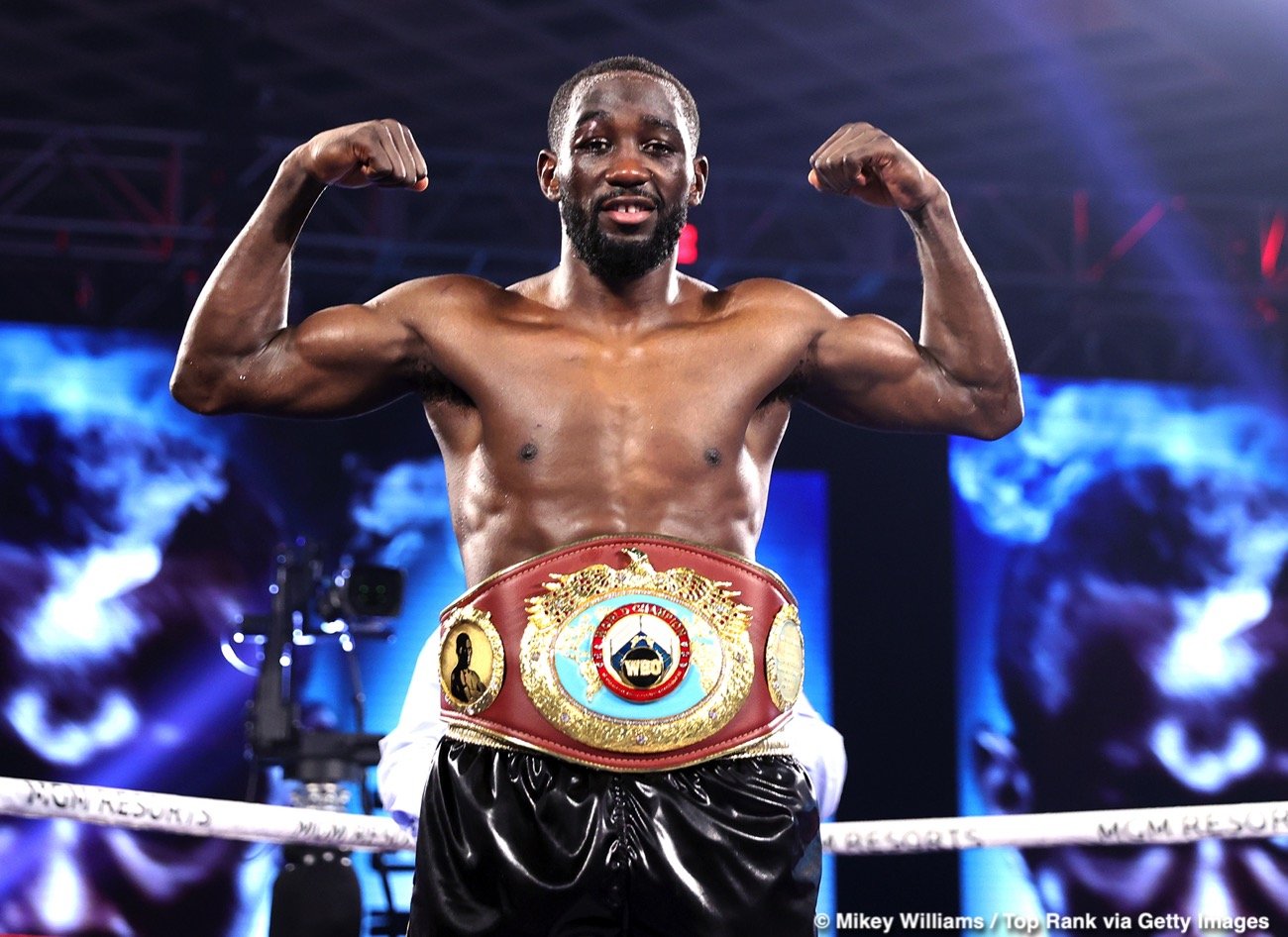 Recently, Crawford said he would never call out Spence again. He's fed up with not getting anywhere trying to fight Spence, so he's not going to bother.
It's too bad that Spence and Crawford won't make this fight happen because it's easily the best that can get made at 147. With the 42-year-old Pacquiao (62-7-2, 39 KOs) showing no inclination to fight either of these two fighters, they only have themself to fight if they want to get a big payday.
Spence has ruled out fighting Keith 'One Time' Thurman because he never gave him a fight during his time as a world champion. The fight that Spence is expected to take next is against WBA welterweight champion Yordenis Ugas. Spence would have a chance to become a three-belt champion at 147 if he beats Ugas.
Additionally, Spence is cool with the idea of facing Porter again, so that's not an option. The one fight that Spence has shown interest in against Pacquiao isn't there for him.
Unless Spence becomes less dismissive about fighting Crawford, these are Errol's options for fights at 147:
Vergil Ortiz Jr
Jaron Ennis
Yordenis Ugas
Shawn Porter – rematch
David Avanesyan
Sergey Lipinets
Spence would like to fight Canelo Alvarez, but that's not a match with any chance of taking place this year.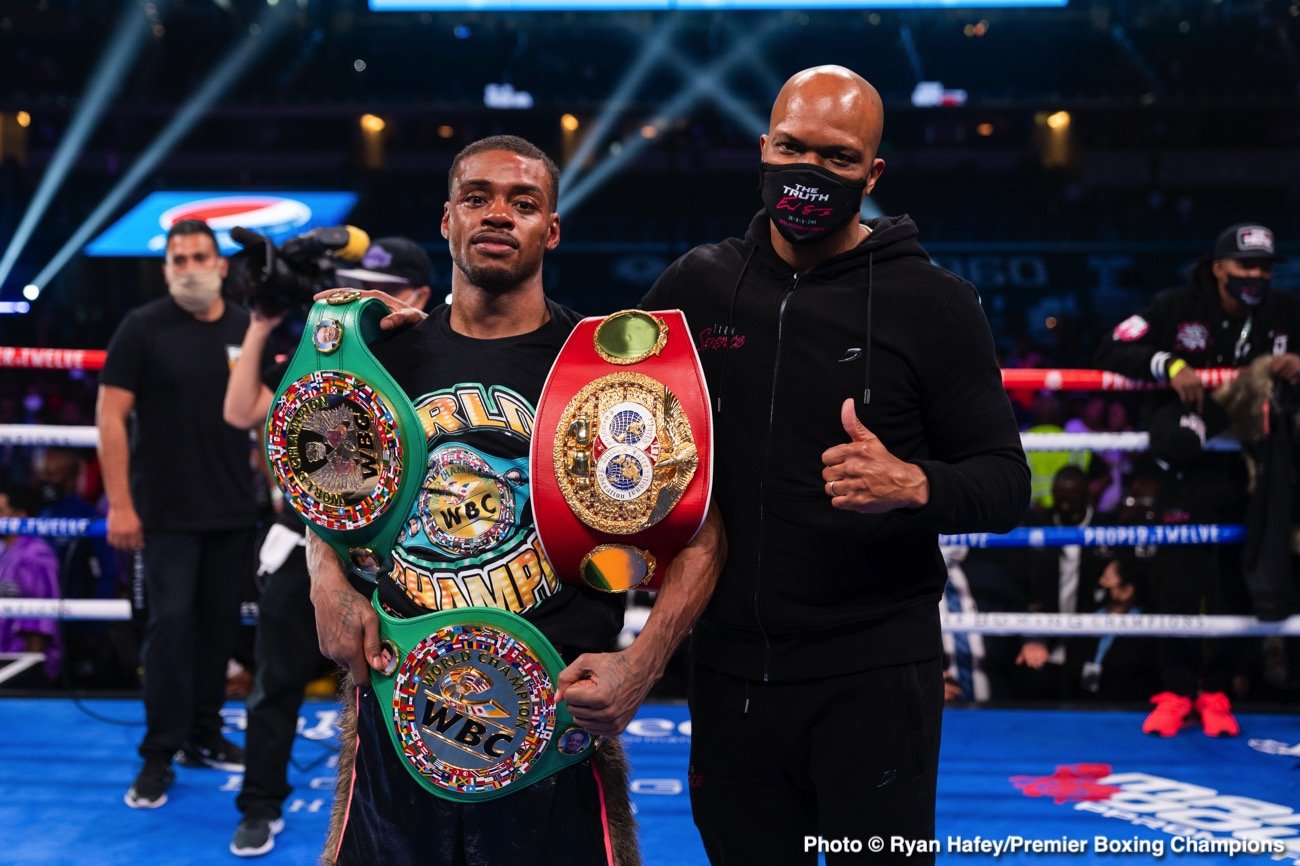 There's talk that Crawford might move up to 154 if he can get a fight against unified junior middleweight champion Jermell Charlo. That would be a big fight.