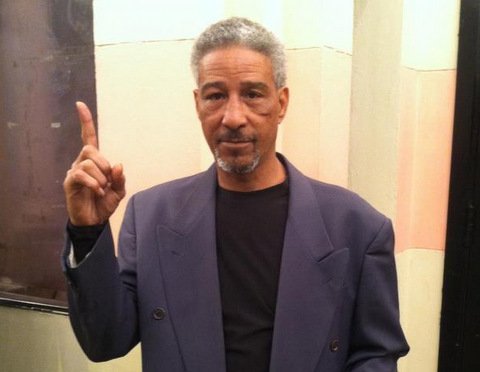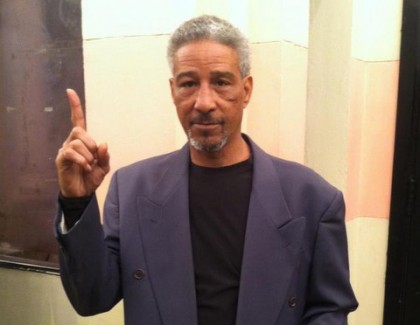 Former IBF and WBO super-bantamweight ruler "King" Kennedy McKinney feels he is more than deserving of being enshrined in The Boxing Hall of Fame. An Olympic gold medallist, McKinney made a name for himself by showing he was a warrior willing to go anywhere to fight anyone at pro level.
With a number of highlight reel moments to choose from in his thrilling, up and down career, it's a tough job picking where to start when speaking with the 47-year-old who walked away with a 36-6-1(19) ledger in the spring of 2003.
A good enough place to start is Kennedy's 1992 IBF title win over Welcome Ncita: a fight that saw awesome two-way action, an incredible turnaround and a truly epic one-punch KO.
J.S: It's a real pleasure to be able to speak with you, Champ! Okay if I fire some questions at you?
Kennedy McKinney: Yeah, sure. But I've got a question for you – how come I ain't in The Hall of Fame!?
J.S: Well, I think you should be in. You achieved a lot, Olympic gold and two world titles and all those awesome action fights!
K.M: Three world titles! I won the WBU by beating John Lowey in '95. It don't matter if it wasn't a recognised title at the time, it was a world title.
J.S: And you had so many other great nights. What was your best night, the fight you are most proud of?
K.M: My best night was the night I won the [IBF] title, when I beat Welcome Ncita in '92 (KO11). That was me at my best, at my peak. I was sharp and I was ready. He was quicker than I thought and his speed gave me trouble. I went down in the 11th, I actually took a knee when he hit me with a good shot; a right hook to the head. His corner thought I was gonna quit but I was never gonna fucking quit! I got myself together and after a good exchange I stopped him that same round. My trainer was yelling at me, 'right hand, right hand!'" (McKinney knocked Ncita out cold with a stunning right hand, scoring one of the most dramatic one punch KO's you'll ever see!)
J.S: As you know, you made five successful defences, before losing in a shocker to Vuyani Bungu in Ring Magazine's Upset of The Year in 1994 . What went wrong?
K.M: I thought I was better than I actually was, and I wasn't training right. I was partying and missing training camp. I didn't really even know who the guy was, and I wasn't ready for 12 rounds. That loss was the biggest disappointment of my whole career. That fight was The Upset of The Year, and I was real upset! I fought him again in South Africa (in '97) and I feel I got robbed in the rematch. That split decision screwed me.
J.S: Your epic with the then unbeaten Marco Antonio Barrera is legendary!
K.M: Yeah. Barrera was a bull when I fought him. He was probably the hardest puncher I fought, even though there weren't too many times I can remember being really hurt in any fight. He wasn't too fast, he didn't have real snap and his punches didn't really hurt or stun me, but they were so heavy. Barrera's punches kind of pushed me down, they were so heavy. He also hit me low at least ten times and the ref never said a thing. I had planned to box him and frustrate him, play with him even. But at the post fight press conference he threw a shot at me and I said to him, right in his face, 'there's no way you can come to America and beat me, boy!' I wanted to KO him and I fought him instead of boxing him. I put him down and he put me down a bunch of times. At least I had him on the canvas, but, man, he had some fucking chin on him!
J.S: You came back a couple of years after losing to Barrera, beating Junior Jones, who had of course beaten Barrera twice. Another great KO win for you!
K.M: Yeah. I was supposed to fight [Naseem] Hamed after I'd knocked out Junior Jones, [Jones being] another fighter I ruined! I went to England for about five days, I signed the contract – the fight would have taken place in New York, Vegas or some place; anywhere! – but he wouldn't sign, man. The promoters pushed me outta the way. Eventually, Barrera got the [WBO] belt back and he wound up boxing Hamed and ruining him like I would've done. I would have knocked that boy out. He was just too short for me. He was a dangerous puncher, but if you boxed him, he'd have been easy – all I'd have done is box him with the jab, jab, right hand – and he would have gone. Kevin Kelly nearly beat him, but Kelly got overexcited. He dropped him (three times) and he got overexcited; his corner screaming at him. Kelley should have boxed him used his speed; not give him chances with his crazy punches – punches you didn't see coming. Like I say, I'd have beaten your boy, I had too much experience and he was way too short for me.
J.S: That would have been a great fight. What was the toughest, hardest fight you ever had, Champ? I'm guessing the Barrera fight?
K.M: Oh no, no way. My toughest night was the Ncita fight. I was in bed for a week after that fight, and I was sore for two weeks. He caught me with some hard body shots and my mouth was all cut up. It was a real war. I was down in that 11th-round, when I took a knee, and I had to suck it up and I did so and then I came back and did what had to be done. I trained so hard for that fight, getting my mind, body and soul ready to win the title. He almost got me, but I was in such great shape. I fought him a second time (winning a 12-round MD in 1994) but I think I pretty much ruined him in the first fight.
J.S: It's been a real pleasure being able to speak with you, Kennedy. How is it being retired? Was it easy walking away? What is tough about being a retired great?
K.M: Oh, the hardest thing about being retired? Getting old, man! Also, there are no more pay days. I never really had the big million dollar pay days I should have had. I should've had a big-money fight with Hamed, like I said. The thing is, I left Bob Arum and went with Cedric Kushner. I shouldn't have done that. Bob Arum controlled boxing then, still does. But anyway, I don't miss the actual fighting – I'm always around boxing, in the gym. The one thing that annoys me today, is the fact that I'm not in The Hall of Fame. I won Olympic gold and three world titles and I think I deserve to be in.