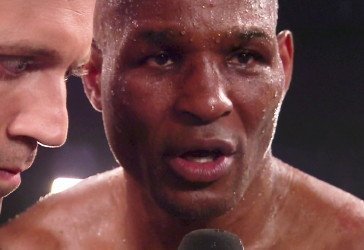 Bernard Hopkins is fighting tomorrow, March 8, 2013, possibly for the last time, depending on the outcome of the fight. The Bernard Hopkins-Tavoris Cloud fight is a win-win situation for Bernard, because if he wins the fight, he sets a record for being the the oldest man to ever win a major world title in boxing and breaks the standing record, which he holds right now, and he continues to make money as a boxer and a promoter.
If he loses his fight tomorrow, he still gets respect and praise for taking on a young, undefeated champion who is in the prime of his life, and he can devote all of his time to being a boxing promoter, instead of splitting his time training for fights and maintaining his weight.
Bernard Hopkins could get another age-related injury tomorrow night and have to quit fighting for health reasons. He says his surgically-repaired shoulder is 100 percent healed now, but it wasn't fully healed in his last fight – the Chad Dawson rematch. If Bernard Hopkins last fight is not tomorrow, but he decides to have one last fight after this one, what well-known opponent could he fight to maximize his last boxing purse?