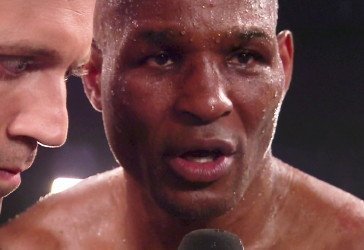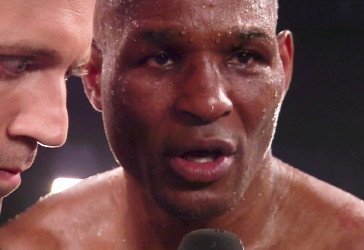 Bernard Hopkins is fighting tomorrow, March 8, 2013, possibly for the last time, depending on the outcome of the fight. The Bernard Hopkins-Tavoris Cloud fight is a win-win situation for Bernard, because if he wins the fight, he sets a record for being the the oldest man to ever win a major world title in boxing and breaks the standing record, which he holds right now, and he continues to make money as a boxer and a promoter.
If he loses his fight tomorrow, he still gets respect and praise for taking on a young, undefeated champion who is in the prime of his life, and he can devote all of his time to being a boxing promoter, instead of splitting his time training for fights and maintaining his weight.
Bernard Hopkins could get another age-related injury tomorrow night and have to quit fighting for health reasons. He says his surgically-repaired shoulder is 100 percent healed now, but it wasn't fully healed in his last fight – the Chad Dawson rematch. If Bernard Hopkins last fight is not tomorrow, but he decides to have one last fight after this one, what well-known opponent could he fight to maximize his last boxing purse?
What well-known fighter was always within one weight-class of Bernard Hopkins during his and Hopkins', peak years but hasn't fought him? Hopkins fought Ronald "Winky" Wright when both fighters' best years were behind them, and at a catchweight of 170 pounds, that was not optimal for Wright. Are you still thinking about what fighter I have in mind? I'm talking about Fernando Vargas. Why didn't a Fernando Vargas-Bernard Hopkins fight happen when that fight was commercially profitable and both fighters were close to their prime/peak years, like right after Bernard Hopkins Unified all four major middleweight titles in 2004, or at almost any time between 2001 and 2004, when both fighters were at the height of their marketability?
In an interview, Fernando Vargas gave explanations for why he lost his fights with Oscar De La Hoya and Shane Mosley by technical knockout – he says he was physically drained and compromised by having to fight at the 154-pound junior-middleweight limit. If that explanation for those losses is legitimate and not just an excuse for losing to better fighters, why didn't Vargas move up one weight-class and fight Bernard Hopkins? I think Bernard Hopkins versus Fernando Vargas would've been a huge commercial success at any time before 2004 – that's why I call that fight 'the biggest Bernard Hopkins fight that never happened'.
Could the fight still happen? Would that fight fight be marketable NOW? I think a Bernard Hopkins-Fernando Vargas fight could be a moderate commercial success in 2013, if it is marketed as both fighters' last fight. Physically, I think this would be a safe fight for both fighters, with little chance of either guy getting hurt or knocked out. Bernard Hopkins hasn't had a knockout for approximately 8 and a half years, since knocking out Oscar De La Hoya, so I don't think he would knockout Fernando Vargas. Fernando Vargas hasn't fought at light-heavyweight yet, but, for the past 2 years or so, he has been talking about fighting again and at super-middleweight (one weight class below Hopkins' current weight-class).
Fernando Vargas says the man he trusted with his finances and bank accounts stole most of his money and he was taking legal action in civil court and likely going to have him criminally prosecuted. Fernando Vargas needs money and he was in negotiations to fight mixed-martial arts' elite fighter, Nick Diaz, but Diaz changed his mind. I think Fernando Vargas would and should jump at a chance to fight Bernard Hopkins for a 6 or 7-figure purse, and I don't think a 48-year-old version of 'B-Hop' would hurt Vargas. Bernard Hopkins could get a 7-figure payday against Fernando Vargas. Would a 2013 fight between Hopkins and Vargas be competitive and interesting? I think it could be if both fighters decide to make it their last fight and give it their all as their retirement fight.
Fernando Vargas is at a disadvantage in a fight with Bernard Hopkins because he is the smaller man and he says a major reason for his retirement is his bad back. he also has had a weight problem but he says he has his weight under control now. The one advantage that Vargas would have over Bernard Hopkins to compensate for the size and height and reach disadvantage would be his age (althought Bernard has taken better care of his body). If this fight ever happened or happens in the future, I would predict Bernard Hopkins as the winner.
The biggest Bernard Hopkins fight that never happened – Bernard Hopkins versus Fernando Vargas. This fight could still happen, but it would only be a moderate commercial success in 2013. What do you think?