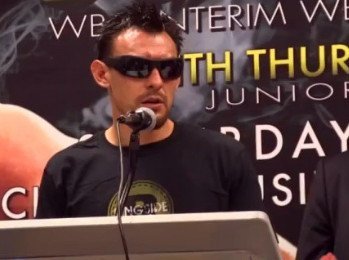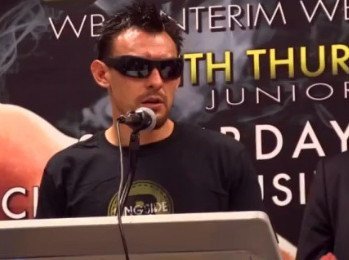 WBC interim welterweight champion Robert "The Ghost" Guerrero (31-1-1, 18 KO's) really only has one way to beat WBC welterweight champion Floyd Mayweather Jr. (43-0, 26 KO's) on May 4th and that's by using the same game plan that he employed in his recent fight against Andre Berto last November in throwing a lot of punches.
Guerrero, 29, was able to overwhelm Berto with nonstop punches, and give him a real beating in the process of winning a 12 round unanimous decision. To be sure, Guerrero was helped immensely by Berto's decision to use the shoulder roll defense for the first time in his career, and by choosing to fight with his back against the ropes instead of staying in the center of the ring.
Read moreMayweather-Guerrero: Will Robert's pressure/high punch volume work against Floyd?