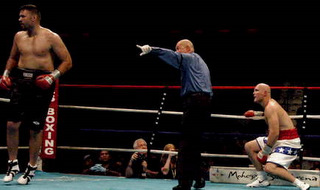 By Peter Heintzelman – The main event at Mohegan Sun Arena, in Uncasville, Connecticut, witnessed an unknown pride, power, and determination of the heavyweight division, as previously unheralded, Nicolai "Stone Man" Firtha, came to town and made instant oatmeal out of local favorite, Tony "TNT" Grano, in less than two rounds of a scheduled ten.
The likeable 31 year old, out-of-towner, Firtha, from Akron, Ohio, went right to work against the local hero, and made short order of the WBF All-American Champion, by lighting the fuse right from the beginning of the first round, and causing an explosion of fireworks, that landed "TNT" on the canvas, not once, but twice.
Firtha hovered over Grano, who attempted a right jab, but got hit by a left to the body and and right to the head, that sent Grano into the ropes, and referee Flaherty started a count..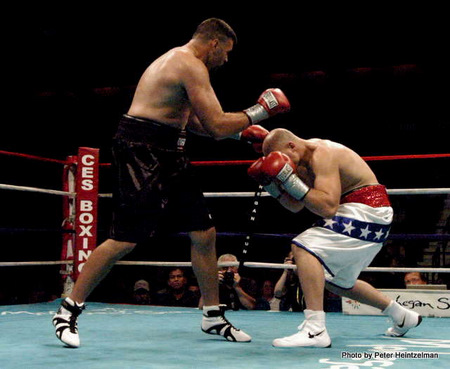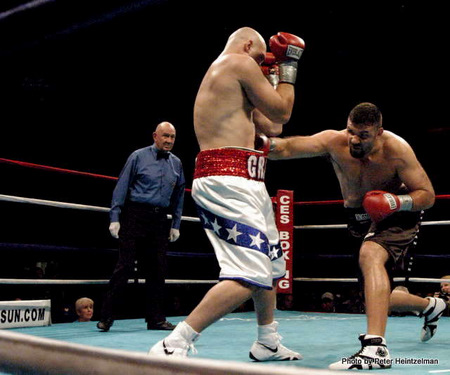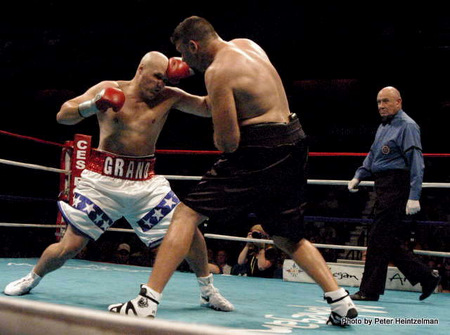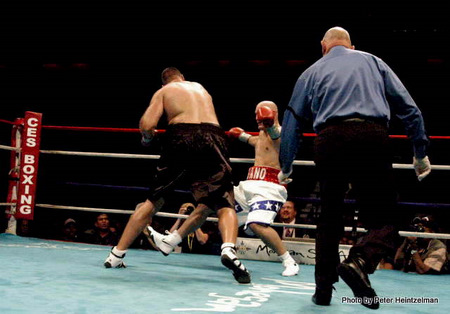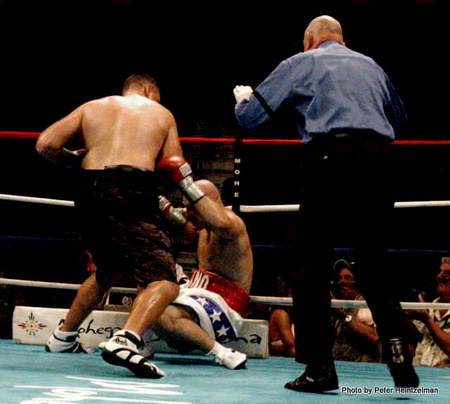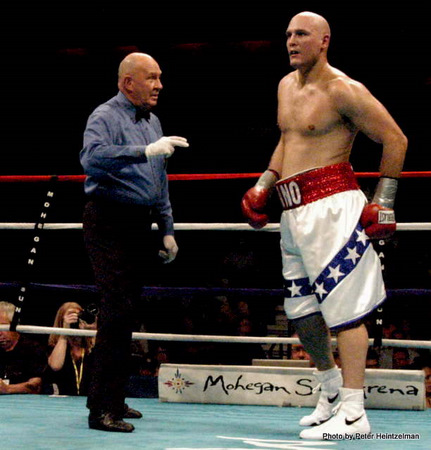 As he rose from his beating, in disbelief, Grano's glassy eyes told the story: " Where did this guy come from?" Firtha exhibited devastating strength and power, or was it just sheer determination, that Grano has rarely seen.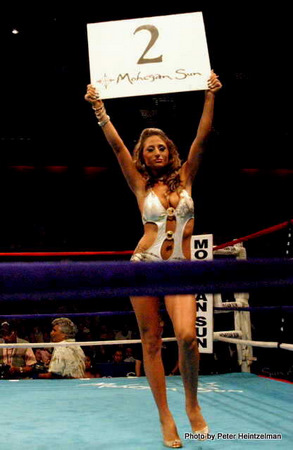 In round two, a combination left hook and a right jab to Grano's cranium sent the Hartford man south for yet another involuntary visit to the canvas.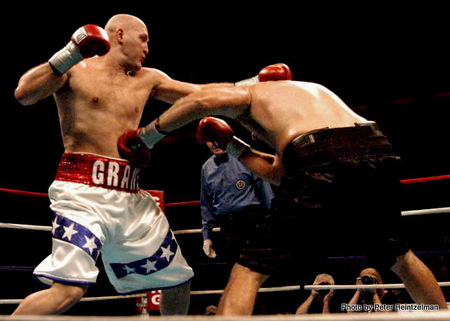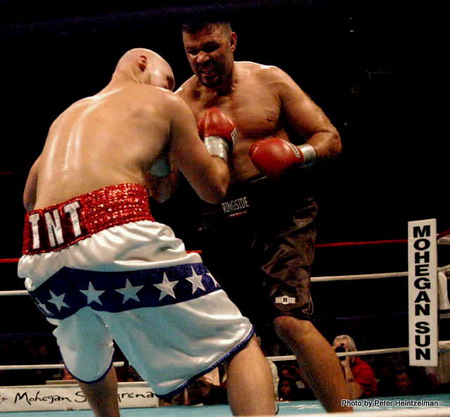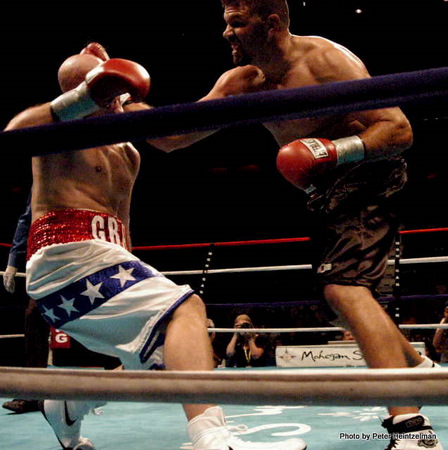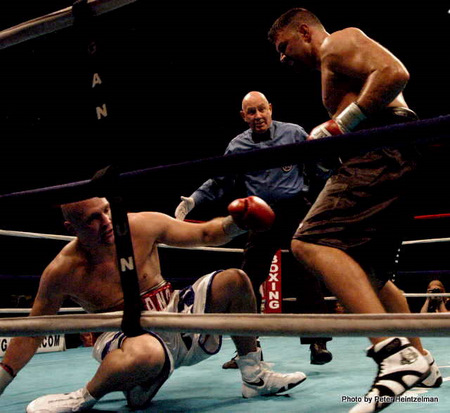 Flaherty had to restrain Firtha from continuing his onslaught while his opponent was down under – – What the hell! — Firtha had fire in his eyes, and was not to be denied.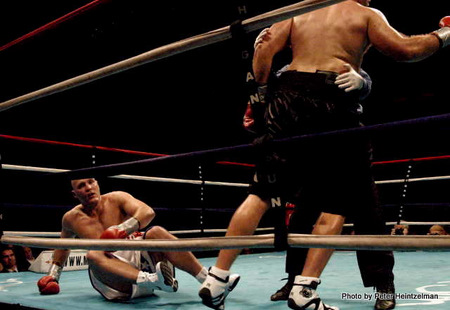 Another combination: left to the abdomen and a right to the head, sent Grano collapsing once again to the turf.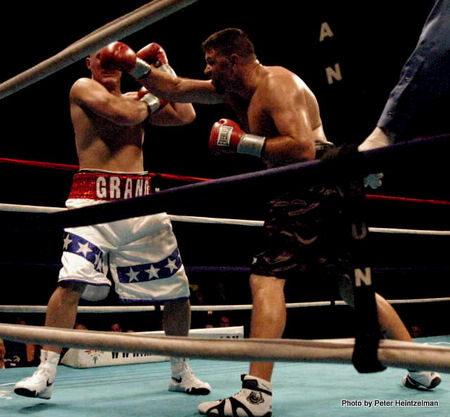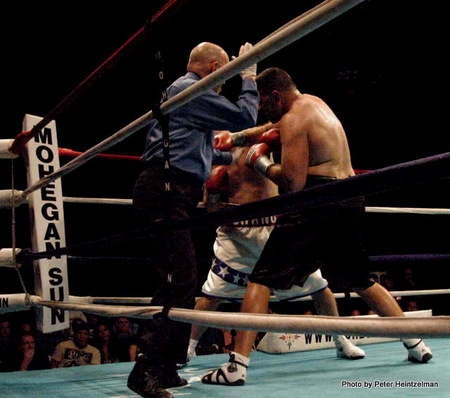 As Grano appeared defenseless and dazed, Flaherty, once again, pulled the pit bull visitor off the hometown man. The famed referee almost getting hit a couple times by the fury of Firtha.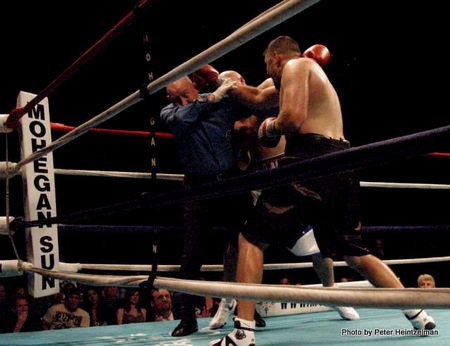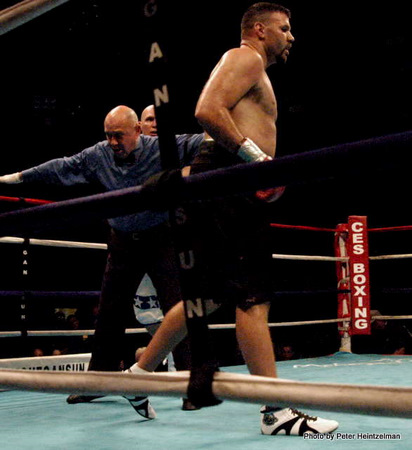 Flaherty had seen enough, and waived the clock to a stop at 2:15 of the second, and final round
The hometown fans exploded with a collective scream of utter horror. What happened to their hometown star?
Grano, now 17-2-1 (13 KO's), whose promoter, Jimmy Burchfield was counting on to solidify his place in the heavyweight division, was sitting ringside, staring in disbelief, as he watched the hometown man get his crown knocked to the floor.
After the belt was wrapped around his girth, the new champ had a moment to comment to EastSideBoxing:
"I hate to come into a hometown fighters' turf and beat the guy up, but I just don't like this guy!"
"I was humbled by this opportunity to come fight in New England for the first time, and for this belt, because I am without a promoter, and opportunities like this do not come along every day. I'm hoping to be discovered."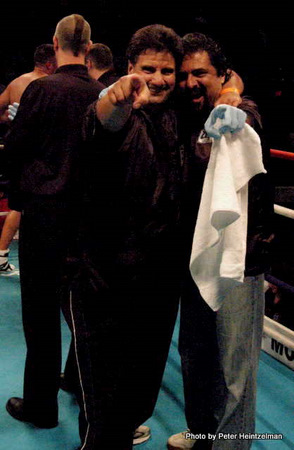 Ladies and Gentlemen, let me introduce you, to Nicolai "Stone Man" Firtha, "The New" NABA-US Heavyweight Champ!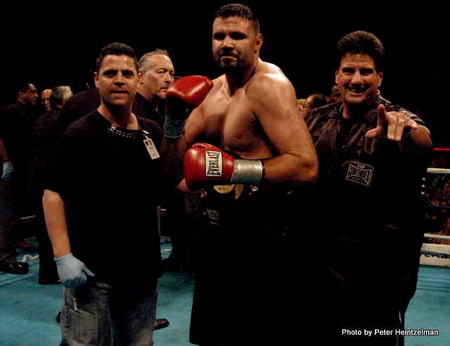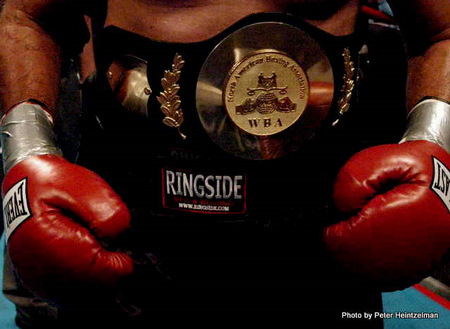 Come back soon, Nicolai. Thank you, Jimbo, for working "Stone Man's" corner.