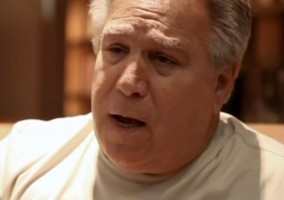 by Geoffrey Ciani – At the conclusion of Saturday night's fight between Ali Funeka and Joan Guzman, the verdict seemed pretty clear—Ali Funeka won the fight. This was not an especially difficult fight to score.
Funeka won, and he should have been awarded the vacant IBF lightweight title. To the astonishment of those in attendance and those watching around the world, the fight was inexplicably ruled a draw. I had a chance to speak with promoter Gary Shaw after the fight, and here is what he had to say:
Q: Gary, what was your opinion of the Funeka-Guzman decision last night?
A: I thought it was one of the top four robberies that I've ever seen in boxing in my entire career. I think it ranks right up there with Holyfield and Lewis in Madison Square Garden..
Audio:

Q: Well it's funny you mention that fight, because at the end of the fight what I noticed was the reactions on the fighters' faces was similar to that fight where, Holyfield and Guzman both appeared happy about getting a draw whereas Funeka and Lennox Lewis appeared very upset about the decision. What does that tell you?
A: It tells me that both Holyfield and Guzman believe they lost the fight, and Lennox Lewis and Ali Fukena believe they won the fight, which was correct in both cases. And to Guzman's credit, although he fought like a warrior and fought one of the better fights I've ever seen him fight, even at the press conference he admitted he didn't win and he said that Golden Boy and his corner wanted to stop the fight.
Q: I watched the fight with a bunch of friends, Gary, and I think that we all scored it something along the lines of 118-110, 117-111. What do you think of the fact that two of the Canadian judges actually gave Guzman six rounds?
A: I think they were either inept and their licenses should be pulled and they should never judge again, or that they wanted to fix the fight. There could be no other reasoning, and they had the score the exact same and I believe they may have scored the rounds exactly the same.
Q: Do you think that there will be a rematch for this fight?
A: Well I don't know. I'm going to ask the IBF to make Ali Funeka the interim champion which he is at least deserving of, because if we have to fight again and it goes to purse bid there's no reason why it should be a 50-50 purse bid. That would be just wrong. So we'll see. I'm not sure that the world or HBO wants to see the fight again. It was a one-sided fight. HBO was in disbelief at the scoring.
Q: Gary, do you have anything else you'd like to add on this fight?
A: No, I just think that it hurts boxing terribly, it hurts the fans, it hurts everything we're trying to build to and that's the essence of what's so terrible about it. It's not just the fact that the fighter gets screwed or the fighter goes back to South Africa empty handed when in fact he won and he should have gone back with the belt. But we lose the confidence of fans that we're fair, we're unbiased, it doesn't make a difference where a fight happens—the winning fighter will always get the win. That's the terrible thing here.
Q: Now Gary, before I let you go is there anything else you would like to say to all the fans out at East Side Boxing?
A: Sure. I would just like to thank them for being fans of Gary Shaw Productions and, more importantly, being boxing fans. So don't lose your interest in the sport. Keep up the hope, and hopefully, we'll be able to get better officials and fairer fights—ones that the fight fans can be proud of.
Q: Great. Gary, thank you very much for your time, I appreciate it.
A: Thank you so very much, I appreciate you taking the time.
***
To contact Ciani:
ciani@boxing247.com
To read more by Ciani please visit The Mushroom Mag:
http://www.eatthemushroom.com/mag
To hear more from Ciani, be sure to tune in every Monday at 6pm ET to listen to On the Ropes—the #1 boxing radio program on Blogtalk Radio:
http://www.blogtalkradio.com/On-The-Ropes