by James Slater, Estrada workout photos by Peter Mark Heintzelman/ESB — This coming Saturday night in Germany, an intriguing and highly risky heavyweight bout takes place. Unbeaten Russian hope Alexander Povetkin will meet the man he was expected to box as an amateur in the 2004 Olympic games, in once-beaten Rhode Island man Jason Estrada, and there is a lot on the line for both men – the 16-0(12) 29-year-old in particular..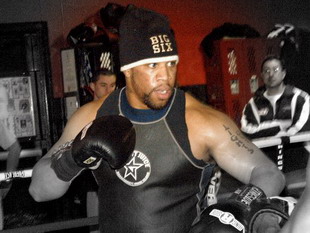 As we know, Povetkin is Wladimir Klitschko's IBF mandatory challenger, and in opting to take on the fighter known as "Big-Six" before his guaranteed shot at the reigning IBF and WBO king, the gold medallist from Athens risks not only this but also his unbeaten record. As such, there will surely be more pressure on Povetkin's shoulders on Saturday than on Estrada's. But who will win?
Estrada, a slick and talented guy who was a letdown in Athens and who appeared to have brought his laziness and lack of real desire into the pro ranks with him, has cleaned up his act, got his weight down and looked far better in his last few fights than he did in his first few. With this big opportunity afforded him, the 15-1(3) 28-year-old is on the verge of truly making up for past disappointments. Not a big puncher, as his 3 KO's show, Estrada is fast, has a nice left jab and he seems to have a good boxing brain. Povetkin, who is more aggressive and is blessed with more natural firepower, might just find himself having trouble with his opponent's ring generalship at the weekend.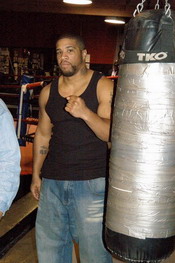 Also, Povetkin may be somewhat rusty. Not having fought since his easy four round stoppage of Taurus Sykes in July of 2008, Povetkin has been far from active. Indeed, the Sykes win has been his only action since the January, 2008 elimination win over "Fast" Eddie Chambers. Compared to his rival's one fight in fifteen months, Estrada fought some five times last year, most recently in November. Will this factor prove to be an important one in the fight?
Estrada, who says that, contrary to opinion, he trains and works out extremely hard, has apparently really pushed himself in the gym for this one. Arriving in Germany this past Sunday, "Big-Six" will now be acclimatising to the weather and different time zone of Germany. A good talker who can make a believer out of a listener when it comes to how far he can go in his chosen profession, the 28-year-old does not lack for confidence; not anymore anyway.
Back in late 2006, he was boxing at a hefty 257-pounds and was losing a majority verdict to Travis Walker, Estrada's confidence and self esteem were not at their highest levels, but he seems to have turned over a new leaf since. From the Walker loss on, Estrada's weight fell, eventually levelling out at a much more appealing 240-pounds. As such, the fighter's self-belief and real talent were allowed to shine – seeing him to eight straight wins post-Walker.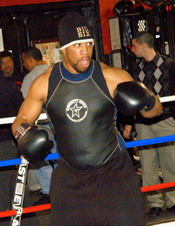 If Povetkin (and it may be a big if) has underestimated Estrada, if he is suffering from rust in the fight and if he lets Estrada dictate matters with his jab and then get into his groove with his fast combos, the 29-year-old many see as the best young heavyweight out there will have problems. It may be a risk deemed necessary so as to keep himself from becoming fully blunted and rusty, but taking this fight ahead of a certain crack at "Dr. Steel Hammer" is a big risk indeed for Povetkin.
The bout is scheduled for ten rounds only, and this writer is going out on a limb, by picking Estrada to pull off the points upset. Knowing it is all on the line for him and that he HAS to perform to the best of his abilities to avoid being labelled by many as the failure he always was, Estrada will be motivated like never before. This, I feel, will see him to victory. If he doesn't make the most of his massive opportunity, though, there may not be a drawing board for Estrada to go back to.