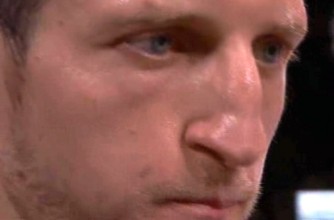 WBC super middleweight champ, Carl "The Cobra" Froch says he's delighted to hear that Jermain "No Intentions" Taylor is alive and well after all. The former World middleweight champ and mandatory challenger for Froch's title has been mysteriously quiet of late but he finally surfaced at the weekend.
Taylor released a statement waffling on about Joe Calzaghe but was still ambiguous about his desire to trade punches with Froch who is new King of the super middleweights following his thrilling title win over Jean Pascal in December.
"I'm just happy to hear from Taylor to be honest as he's been on the missing persons list for the last few weeks now," said Froch who was honoured with a civic reception in his native Nottingham last week. "Everyone in his camp from his promoter to his trainer is saying that he wants to shut me up but I still haven't heard that from Jermain..
"Instead he went on about how he never got the chance to fight Calzaghe. Joe would probably have tapped and slapped his way to a boring points win but I guarantee you, I will smoke Taylor's boots and destroy him.
"He did get one thing right though when he said that I'm no Joe Calzaghe. That's certainly true. When Calzaghe won a version of the world title it took him 10 and a half years to fight in the U.S. and 44 fights before he won the title that I now hold.
"I'm willing to cross the Atlantic for my very first defence and take on all comers, you won't find me hiding at home for the next decade and hand picking my defences. I respect Joe, he's been a great champion and he's beaten everyone put in front of him but let's face it two uninspiring points wins over a pair of old timers hardly makes him a boxing legend."
Despite Taylor's reluctance to talk about a fight with Froch it appears the clash is close to being signed for a mid April date. "I'm hearing that it's looking very promising but they'll probably still need to drag Taylor to the ring kicking and screaming because I don't think he wants any part of me.
"Taylor says that the best should fight the best, well what's he waiting for then? And if that was the case why was he considering swerving me and fighting the likes of Jean Pascal – the guy I just beat or Allan Green.
"In my opinion Taylor sees his career as one big gravy train and he wants some more easy paydays before it grinds to a halt. I believe he doesn't have any respect for the fans that actually pay his wages and would rather talk the talk without walking the walk.
"His promoter said that I've brought out the beast in him well let's hope he's beast enough to finally put pen to paper and get the fight on."