31.07.08 – by John Carter: Pound 4 Pound lists are always a very emotive and subjective collection of names. Everyone seems to have (and rightly so) not only an opinion of who should be on the list but also a different definition of what P4P actually means. For example, in my opinion Joe Calzaghe fits the criteria perfectly while Ricky Hatton, does not..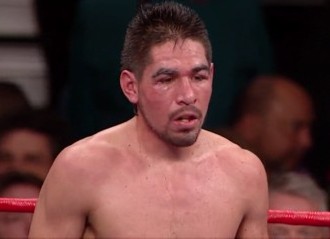 The description of "pound 4 pound " goes back really to the days of Sugar Ray Robinson, when while he was clearly thee best fighter in his division he could never be expected to defeat a heavyweight. However, his supporters argued that with his skills applied to any of the weight categories, he would indeed be able to beat all those above and below him in weight when all things are considered. Level of opposition of course must also be taken into account.
Since Antonio Margarito's stunning "walk down" defeat of Miguel Cotto and thus creating movement in those rankings I have rated below, in my opinion, who today's best P4P fighters are.
1)Joe Calzaghe, 45-0. A consummate all-rounder who possesses blinding hand speed, a great chin and a high calibre of overall ring generalship. All things considered Joe deserves his place as 'numero uno'
2)Manny Pacquiao, 47-3-2. All action. What's not to like about Manny Pacquiao? A multiple weight world champion proves he has the minerals to be high on this list. Many may argue that he should be number one, however, I wont argue against that he is thee most exciting fighter today but exciting and P4P are not the same. His all round 'game' doesn't quite measure up to Joe C.
3)Kelly Pavlik, 34-0. Another all action fighter who possesses ALL the fundamental techniques to carry him even higher up these rankings. A win over Joe Calzaghe if the fight should ever happen would probably propel KP to number 1.
4)Israel Vasquez, 43-4. A firm fans favourite who has a vice-like grip on the WBC super bantamweight belt. Stunning fights with Rafael Marquez have proved that he has the silky skills and awesome left hook to worry any fighter at any weight.
5)Antonio Margarito, 37-5. Anyone who still had doubts about the Tijuana Tornado surely must have abandoned those by now. His stunning "walk down" of Miguel Cotto emphatically moves Margo up this list. No fighter in any division would be totally safe from the blue collar, iron chinned man from Mexico. A win over Williams could move him higher still.
6)Juan Manuel Marquez, 48-4-1. A canny operator who despite on the wrong end of decisions to Pacquiao, he remains a very shrewd operator in the ring. He has at times made Pacquiao look amateurish at best but his all round boxing skills cannot be questioned. He is firmly in the middle of these rankings.
7)Miguel Cotto, 32-1. Make no mistake, despite his late rounds beat down at the hands of Margo, Junito will be back, he is too good a fighter not too. In the early rounds he showed excellent technique against the much bigger man. He is unfortunate that his division has two much larger fighters in Antonio Margarito and Paul Williams. Too big now for 140lbs, he may hope that Margo and Williams also go up a division. Miguel Cotto is far from finished..
8)Oscar De La Hoya, 39-5-1. Pushed Floyd very close when they met and actually 'won' in the eyes of some but wasn't as impressive last time out against Steve Forbes. De La Hoya's credentials however cannot be denied. A champion from super-featherweight to middleweight, he is unquestionably a championship P4P veteran. A win over Pacquiao won't elevate him anywhere on this list but a verdict over someone like Margo would see his ranking go a lot higher.
9)David Haye, 21-1. No doubt a controversial choice but David Haye is a VERY good boxer who will climb a lot higher in the years to come. Untested against a true heavyweight ( Bonin doesn't count ) we should see if Haye justifies inclusion in this list. David Haye has ALL the tools IMO to firmly plant his feet and remain here.
10) Bernard Hopkins, 48-5-1 Still deserves a mention and about to climb into the lions den and a meeting with KP. A shock decision over Kelly Pavlik and 'Nard might go higher but in truth his place in the top ten is under serious threat.