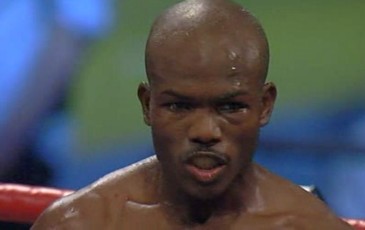 27.05.08 – by James Slater: There have been a number of changes in the light-welterweight division as of late. No sooner does a fighter look to have established his place at the very top of the division, does he either lose or put on a sub par performance – see Junior Witter and Paulie Malignaggi, for just two examples.
As such, it's not an overly easy job for anyone wishing to begin compiling a current top-ten at 140 pounds. At least not one the majority of all fight fans will be happy and satisfied with. Ask yourself; Just who is the top man in the light-welterweight division right now? Is it Ricky Hatton? Is it Andreas Kotelnik? Is it Paulie Malignaggi? Or is it new WBC champion Timothy Bradley? You see what I mean? Whoever a writer puts at the top of his current top-ten list, there is little or no doubt that the choice is going to anger and annoy some boxing people. That's what happens when there is no obviously dominant fighter in a given weight division – which is where we find ourselves with the present division that is known as either super-lightweight, junior-welterweight or light-welterweight.
With that said, this writer now gives his opinion when it comes to today's ten very best fighters at 140 pounds.
1. Timothy Bradley. Record: 22-0(11) Current WBC world champion. Last fight: Won Split 12 Junior Witter.
2. Ricky Hatton. Record: 44-1(31) Current Ring Magazine world champion. Last fight: Won Unanimous 12 Juan Lazcano.
3. Junior Witter. Record: 36-2-2(21). Last fight: Lost Split 12 Timothy Bradley.
4. Paulie Malignaggi. Record: 25-1(5). Current IBF world champion. Last fight: Won Split 12 Lovemore N'dou.
5. Andreas Kotelnik. Record: 29-2-1(13) Current WBA world champion. Last fight: Won TKO 12 Gavin Rees.
6. Ricardo Torres. Record: 32-1(28) Current WBO world champion. Last fight: Won TKO 11 Kendall Holt.
7. Herman Ngoudjo. Record: 16-2(9). Last fight: Lost unanimous 12 Paulie Malignaggi.
8. Kendall Holt. Record: 23-2(12). Last fight: Won Majority 10 Ben Tackie.
9. Demetrius Hopkins. Record: 28-0(11). Last fight: Won unanimous 10 Enrique Colin.
10. Juan Urango. Record: 20-1-1(16). Last fight: Won KO 4 Carlos Wilfredo Vilches.
Again, this list will almost certainly attract an amount of criticism from its readers. But before anyone goes about blasting the top-ten to pieces, maybe it wouldn't be a bad idea for the potential critic to go about compiling his or her own list first. The current light-welters are no easy bunch to rate!