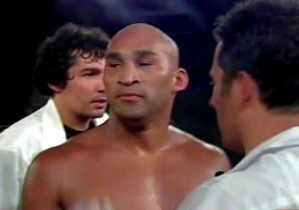 21.07.07 – By Jeff Bastasini: Former two-time heavyweight title challenger Fres Oquendo (28-4, 17 KOs) won a dull 10-round decision over Elieser Castillo (29-6-2, 16 KOs) on Friday night at the Mahai Temple, in Miami, Florida.
In a rivalry between the Cuban Castillo and Puerto Rican Oquendo, the fight failed to live up to the pre-fight tensions that had built up between the two fighters and their fans. Oquendo, 34, controlled what little action there was in the bout, mostly jabbing on the outside, and making repeated, head down amateurish charges at Castillo, looking not unlike a bull, minus the horns and the power. The final judges' scores were 99-91-98-92 and 97-93, for Oquendo.
Castillo, a 36-year-old Southpaw, looked to be in the best shape he'd been in years, yet he threw very few punches all bout long and was easily beaten. For that matter, Oquendo looked to be in excellent shape as well, but for all that, he appeared much slower than he had as early as five years ago. He previously had excellent footwork and decent handspeed, but now they're largely gone, and he's been reduced to slowly plodding around the ring. However, despite these faults, Oquendo had more than enough left to beat Castillo, whom was mostly a punching bag without any real threat of retaliation.
Oquendo controlled the action in rounds 1-3, jabbing from the outside, and throwing weak right hands which showed how badly his handspeed had eroded. In the third round, both fighters clashed heads, opening a cut above Castillo's right eye. This wasn't a factor, though, because Castillo wasn't throwing any punches, and there was nothing for it to effect.
In rounds four through seven, Oquendo continued to jab away at Castillo and tag hit with right hands. On occasion, Oquendo would show some of his old form, throwing some excellent chopping right hands, but he would immediately after return to punching like he was under water.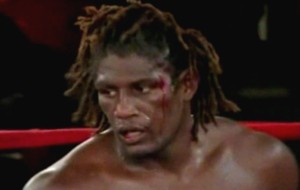 In the seventh round, a cut was opened on the left eye of Castillo, again from a head-butt. During these rounds, Oquendo was quite predictable with his wild diving in charges forward, in which he would lower his head and rush at Castillo with his arms flailing. Lucky for Oquendo, he was only facing Castillo, because he would have big problems using that style against a top 10 fighter, especially one with an uppercut.
In round eight, Castillo came out of his shell momentarily and responded with some powerful, albeit tremendously slow, left hand shots that connected, causing Oquendo to back peddle and stay mostly on the outside in this round. However, Oquendo adapted well and used his jab to regain control of the round towards the end.
In rounds none and ten, Oquendo continued with his domination of Castillo, staying on the outside and hitting him with right hands and jabs. There was another clash of heads in the ninth, courtesy of another one of Oquendo's wild charges, though no cut was opened this time. Castillo responded with several hard left shots in the tenth round, but soon after shut down completely as Oquendo jabbed him from the outside and circled the ring to easily avoid him.