30.09.05 – By Wray Edwards: Photos © Wray Edwards. Here we go again…back in Tampa for another Boxing party. This town knows how to rock when it comes to prize-fighting. The venue for the weigh-ins was the Tampa Aquarium. The event was open to the public with the media in a roped-off area. It was a very warm evening and the photogs, writers and celebs were all sweating a bit. Roy shows up first amid loud cheers and hoots from his fans. He runs a huge rap during the interviews and looks totally ripped on the scales. He ran a game face and did not smile much.
Tarver comes in after Jones departs, and runs his mouth to a fair-ye-well until he is called to the scales. He is nearly all smiles despite the huge chorus of "Boos" which greeted him as he came to the scales and was not miffed as several in the crowd yelled out "Lucky punch!" There was no "face-off" between Roy and Tony as there was between most of the other pairings. You could cut the tension with a knife.
Lucky Punch or not, this writer's opinion is that Roy has "lost a step" and had better plan to make up for it with position away from the ropes and his hand-speed mixed with better head movement. He has the athletic skill to neutralize Tony's rushes with work to the body.
McGirt, who stood quietly in the background, has, no doubt, kept Tony aware of how successful he was by dropping "respect" for Jones and just powering up to close the show.
Ronald Wright and Left-Hook Jeff were there to work the fans, sign autographs and pump up the happy. It was the perfect counterpoint to the epic personal tension created by the Jones – Tarver animus.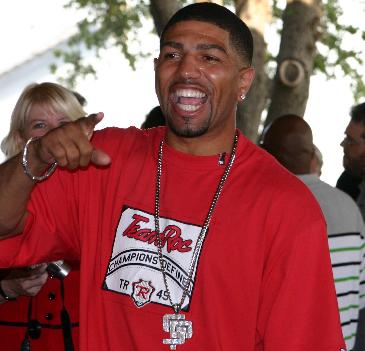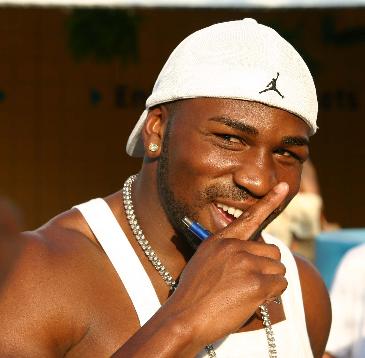 Maddalone and Minto looked ready to go to war. Their encounter should be the meat of the under-card (no pun intended). The event is a virtual sell-out for the expected tie-breaker between Tony and Roy. East Side Boxing will be at the canvass to duck the sweat and shoot the pics. See you at the fights.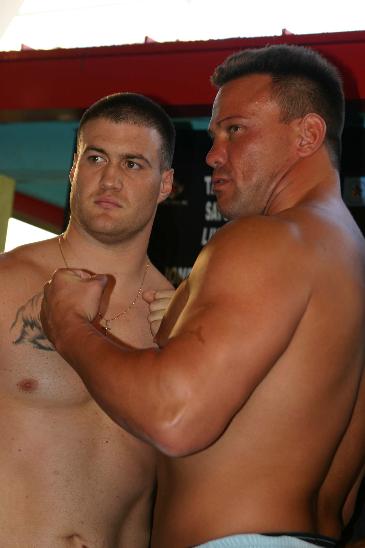 Roy Jones – 173 lb , Antonio Tarver – 175 lb
Andre Ward – 159 lb, Glenn LaPlante – 158 lb
Almazbek Raiymkuov – 135 lb, Nate Campbell – 135 lb
Vinny Maddalone – 223.38 lb, Brian Minto – 212.4 lb
Tarver-Jones III will air Saturday, October 1 on HBOPPV (9PM ET/6PM PT).