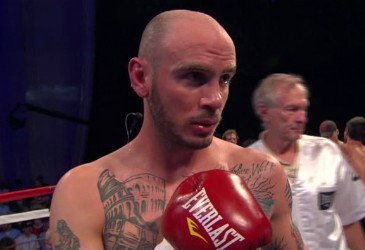 By James Slater – By now, fight fans have almost certainly read or heard about former middleweight king Kelly Pavlik's retirement announcement. "The Ghost," 40-2(34) and just 31-years-old, told ESPN.com of his decisions, citing concerns for his long-term health and a lack of drive as his main reasoning. Pavlik was all set to fight Pound-for-Pounder Andre Ward, and the cancellation of this big fight (due to Ward's shoulder injury/subsequent surgery) reportedly left the Youngstown legend disappointed and this too may have partially inspired his decision to walk away from the sport that made him great and he in turn helped make a little greater.
A genuine blue collar hero and an inspiration to millions of "small guys" the world over, Pavlik especially made the good people of his home town feel proud. This article is intended to say a small thank you to Kelly, a fighter who made this writer jump off the couch on more than one occasion. Pavlik was, above all else, exciting!
Who can forget his give and take battle with the then unbeaten Edison Miranda? The May 2007 win (a 7th-round TKO win for Pavlik) saw "The Ghost" – then aged 25 and, as we now know, in his absolute, arguably never to be better, prime – earn a shot at another unbeaten fighter: the middleweight champion of the world, Jermain Taylor. If Pavlik, a punishing puncher who had a great left jab, a reliable chin and a fine engine, wasn't at his best against Miranda, he sure was against Taylor.