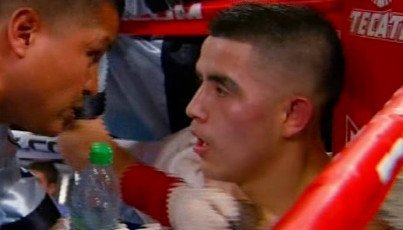 By Marcus Richardson: On October 13th, former WBA World lightweight champion Brandon Rios (30-0-1, 22 KO's) will be facing unbeaten light welterweight contender Mike Alvarado (33-0, 23 KO's) at the Home Depot Center in Carson, California, according to the 26-year-old Rios. The Alvarado-Rios fight will be taking place on the same card as Nonito Donaire against possibly Toshiaki Nishioka.
Rios commented on his twitter yesterday "Spoke to my manager and it's official. I'm fighting Mike Alvarado 10/13 at HDC in Carson, CA. Same card as @ Filipoflash. See you there."
A fight between Alvarado and Rios will be an in house Top Rank promoted fight, as both guys are with Bob Arum's Top Rank stable. It's a good fight for Rios, and a risky one for Alvarado, because Rios just won a fight over Cuban Richard Abril by a 12 round split decision last April and he didn't look like he deserved the win. Top Rank has a lot of hopes for Rios, and they were almost dashed by that performance.