Share the post "Vitali Klitschko may have vacated the WBC crown, but it could soon be back in the Klitschko family…"
Wladimir aims to become undisputed heavyweight king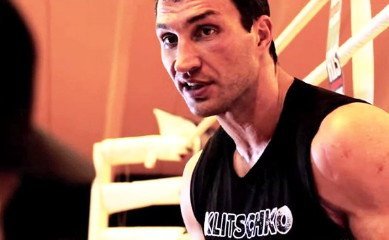 As fight fans have almost certainly read by now, Vitali Klitschko has vacated the WBC heavyweight title due to his political ambitions and has been declared The Champion Emeritus by the governing body. This news excited fans who crave a competitive heavyweight title fight, as they can now look forward to seeing two young studs battling for the vacated green belt.
There has already been talk of how Bermane Stiverne, the WBC number-one contender, could face either unbeaten banger Deontay Wilder for the vacant belt, or maybe Stiverne could face the experienced Chris Arreola for Vitali's old crown. However, those fans who feel the WBC belt will be the property of one of these guys for long had better think again – because Wladimir, Vitali's baby brother, has announced it is his intention to add his sibling's old belt to his Ring Magazine, IBF, WBO, IBO and WBA crowns.
"Of course, it is my goal to bring the WBC title back into the Klitschko family," Wladimir told German paper BILD today.
While Vitali, who said that a return to boxing is not something he can imagine at all "in the current state," added how he will leave it up to his brother to "take care of any further sporting success."
So, with Wladimir likely to have to fulfil his WBO mandatory obligations next – and face Alex Leapai in what many fans see as a formality of a fight for Wladimir – it's likely Stiverne will face either Wilder or Arreola in the meantime and then one of these three fighters will enjoy wearing the green belt for a while; or until Wladimir takes aim at regaining the temporarily lost Klitschko property. Most experts/fans/odds makers will tell you that neither of the three guys listed above, as talented as they are, would have much of a chance of successfully defending the title against "Dr. Steel Hammer."
Wladimir has pretty much achieved all he wanted to in boxing, yet there remains one goal: that of becoming the undisputed heavyweight king. The Klitschkos were never going to fight one another, and it was thought they would forever reign together, as Larry Merchant put it, as "a two headed monster," but now, with Vitali's decision to walk away, Wladimir can focus on holding all the belts.
Can Wladimir become the first undisputed heavyweight champion since the great Lennox Lewis? It would take a brave fan to say he cannot. Wladimir Vs. Wilder could be fun, given Wilder's raw punching power, while Arreola at least gave Vitali a decent run for his money back in 2009 and would likely fancy his chances against Wladimir. There could actually be some fun fights to look forward to in the heavyweight division. But let's face it, Wladimir will hold all the titles soon enough!