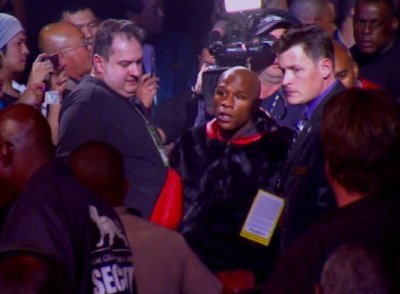 By Bill Phanco: Richard Schaefer of Golden Boy Promotions is trying to put together a fight between WBC interim welterweight champion Robert Guerrero and Floyd Mayweather Jr. WBC junior middleweight champion Saul Alvarez wants a fight with Mayweather too, but Schaefer is looking to put Guerrero in with Mayweather instead for some reason. It could be that Mayweather isn't all that eager to get back in with another junior middleweight after taking a lot of punishment in his win over Miguel Cotto last May.
Schaefer told RingTV "Robert [Guerrero] really wants that Mayweather fight, and so I'm going to see what I can do. I've already started negotiations for the Guerrero fighting Mayweather, so we'll see where it's going to end."
Let's hope that Schaefer can put that fight together because it could be a huge one due to Mayweather's big fan base and the large amount of fans that Guerrero captured with his win over Andre Berto last Saturday night.