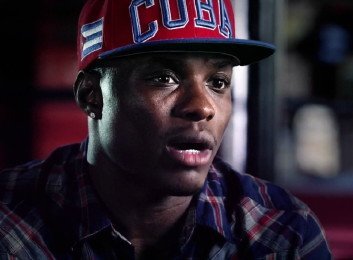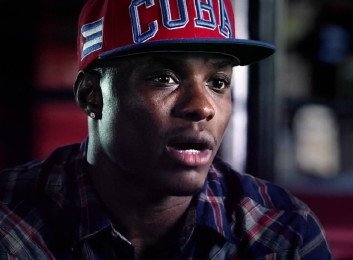 Oscar De La Hoya of Golden Boy Promotions thinks his champion WBO middleweight belt holder Peter Quillin (29-0, 21 KO's) is the best fighter in the 160 lb. division right now, and it appears that De La Hoya thinks WBA champion Gennady Golovkin is still unproven.
De La Hoya wants Golovkin to face Quillin's recent victim former WBO middleweight champion Hassan N'Dam N'Jikam, presumably in some kind of weeding out thing to get to Quillin.
De La Hoya said on his social media site "Hey Kid Chocolate how does it feel to be the best middleweight on the planet. My man Kid Chocolate will destroy any middleweight out there. I wanna see Golovkin vs. Hassan N'Dam N'Jikam and then I'll see if he's good or not."
I think N'Dam would be a step down for Golovkin from Matthew Macklin. N'Dam is an okay fighter, but the chin just isn't there for that guy. Quillin dropped him N'Dam 6 times in beating him by a 12 round unanimous decision last year in October.
The fact that Quillin couldn't stop N'Dam is more of a statement about Quillin's major flaws in his game, such as poor work rate, inability to fight on the inside and then tendency to disappear during crucial stretches of his fights.
N'Dam is a fighter that barely beat 5'4" middleweight Avtandil Khurtsidze in 2010. I saw that fight and had N'Dam losing. Why should Golovkin take such an easy fight as N'Dam to prove himself to De La Hoya?
If De La Hoya would agree to let Golvokin fight Quillin, then I'm sure he'd happily fight N'Dam and knock him out quickly, but I don't think De La Hoya will agree to let Quillin take that fight. I can see De La Hoya coming up with another hurdle for Golovkin to jump through after he beats N'Dam, and that's a waste of Golovkin's time.
If it's not enough that Golovkin is the WBA middleweight champion and the perceived best fighter in the middleweight division by knowledgeable hardcore boxing fans then that tells me that De La Hoya doesn't want Quillin to get beaten by Golovkin, so he won't let the fight happen.