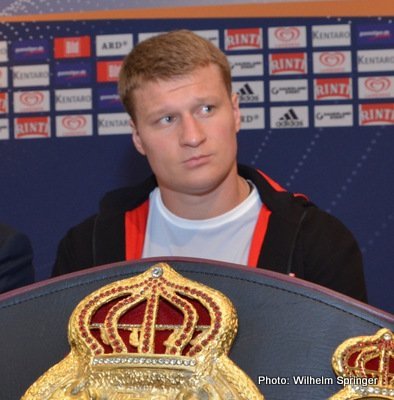 The fight for the WBA World Heavyweight Championship is getting closer. On September 29, defending champion Alexander Povetkin (24-0, 16 KOs) and mandatory challenger Hasim Rahman (50-7-2, 41 KOs) will battle it out at the Sporthalle Hamburg, Germany. Since his last bout against Marco Huck, a lot has changed for team Povetkin. With ring legend Kostya Tszyu he has someone in his corner, who will help him to exploit his full potential. In the following interview Povetkin talks about his new training and his next opponent Hasim Rahman.
Alexander Povetkin, your last fight against Marco Huck was seven months ago. A lot has been said since then. Now that you had time to reflect, what are your thoughts on that topic?
Alexander Povetkin: It was a hard and tough battle, and both of us had to go to the limits of our capacity. However, in the end I beat Marco as I landed the more precise punches than him.
What lessons did you learn from this extremely close fight?
Alexander Povetkin: Of course, I learned a lot from that fight. My team and I know what we have to do to prepare myself in order to be better than last time. For example, we have worked a lot on my stamina during my current preparations.