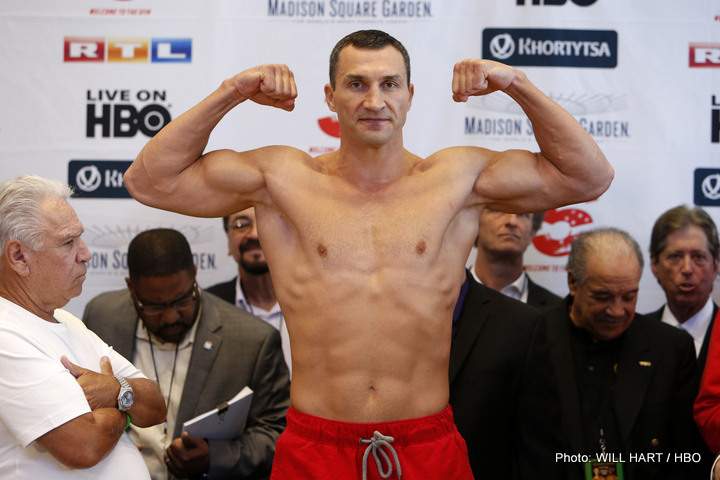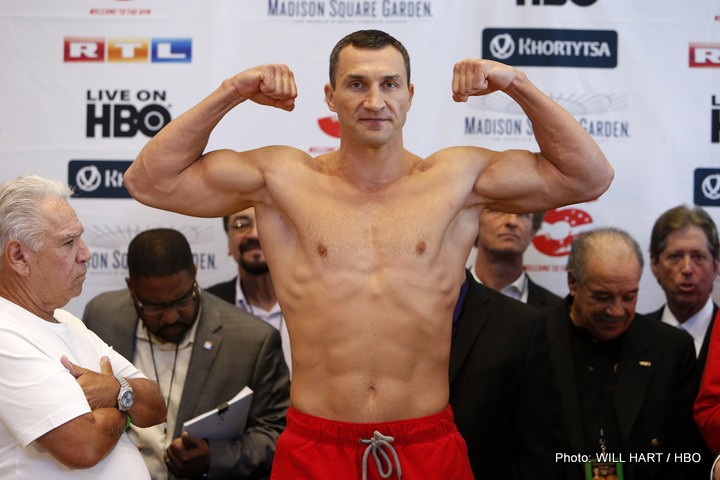 Back in 1994, when heavyweight legend George Foreman challenged Michael Moorer in an attempt to regain his old heavyweight belts, he had not fought for 17 long months. When Wladimir Klitschko, a modern day legend, challenges Anthony Joshua (planned for next April, dependant on AJ beating Eric Molina on Saturday) in an attempt to regain the IBF and WBA titles, he will have been out of action for a similar amount of time.
"Big" George pulled off a victory, can "Dr Steel Hammer" do likewise? Klitschko, 41 next March (Foreman was 45 when he stunned Moorer) told The Telegraph's Gareth A Davies that he is not thinking about Foreman's record or anyone else's, that he simply cannot wait to put a frustrating 2016 behind him and get back in the ring and regain his titles.
"This is the longest time being out of the ring. In the past 26 years this is the first time I've had such a long layoff," Wladimir told Davies. "With this possible fight with Joshua (pencilled in for next April, likely the 29th at Wembley), I'm looking forward to getting back in the ring, first, and then secondly win those titles back. I hope it will take place. This year has been very frustrating. Hopefully this year is going to end and then in 2017 I can look forward to actually being in the ring. I'm extremely motivated. For me it's all about being in the moment."
It seems the only thing that can stop Klitschko's challenge of Joshua is an Eric Molina upset win on Saturday in Manchester (and imagine how frustrated Klitschko will become if this happens!) – but can the ex-champ beat a man close to 15 years his junior? Foreman made history against a more seasoned, even though slightly younger fighter than Joshua with the win over Moorer. Klitschko's place in history is already secure yet the proud former king does not want to go out of boxing on a loss.
Would a crushing win over Joshua make fans forget about Wladimir's awful showing against Tyson Fury, the way Foreman's sledgehammer win over Moorer made fight fans forget about his awful performance against Tommy Morrison? There really is nothing quite like a great heavyweight comeback.