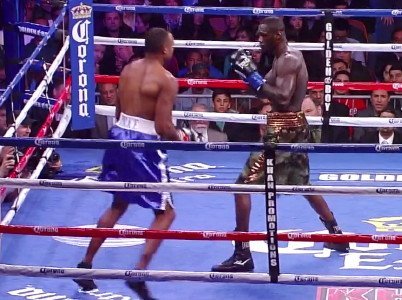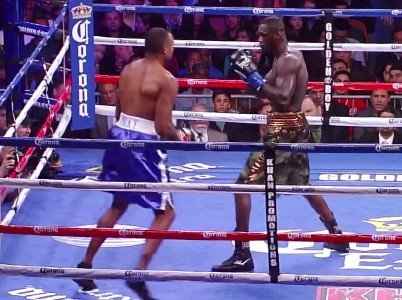 By Michael Collins: Deontay Wilder, one of the more promising heavyweights in the division, found it interesting that the highly hyped British heavyweight David Price (15-1, 13 KO's) couldn't get past a less than his best 41-year-old Tony Thompson (37-3, 25 KO's) last Saturday night at the Echo Arena in Liverpool, England.
Thompson, for whatever reason, came into the fight looked fat around the midsection and weighing a career high of 262 lbs. It didn't matter because all it took from Thompson was a right hook to the side of Price's head in the 2nd round to KO the big 6'8" Brit, and send shock waves through the boxing world.
Speaking to his social media site, Wilder said "I told them not to sleep on Tony omg [oh my God].. Never sleep on any fighter a lot of them will be #exposed this year. Never disrespect the national anthem. #SoDisrespectful. Lesson of the day age is just a number. And that was and out of shape Thompson WOW!!! That's why I love this sport anything can happen no one is safe no matter who they have fought or what they've gone."
Wilder has a good point. If this is what an out of shape Thompson was able to do to Price, I wonder what an in shape Thompson would have done to him.
Price and his promoter Frank Maloney were lightning quick with the excuses after the fight, blaming the loss on Price suffering a perforated eardrum from the right hand shot from Wilder. It just looked to me like Price was hurt from the shot more than an ear problem. When Price got to his feet his legs were going every which way in a classic sign of someone that was hurt from a head shot.
The magical question now is where does Price go from here? He's saying the fight will set him back several fights, and it's not a big deal. It might not be if he gets in the ring and faces someone good in his next fight and beats them in style. However, it's doubtful that his promoter will risk putting Price in with anyone good for a while in order to avoid him getting knocked out again.