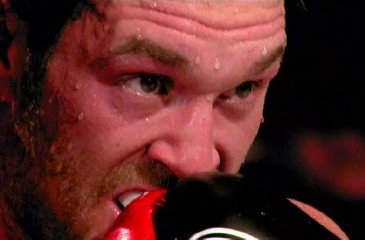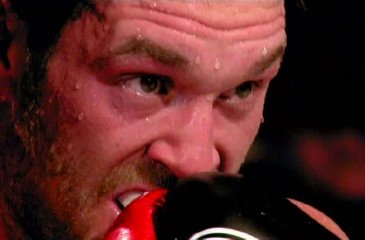 By Jeff Sorby: Heavyweight Tyson Fury (20-0, 14 KO's) has a fight coming up on April 20th against American Steve Cunningham (25-5, 12 KO's) at Madison Square Garden in New York, but once that fight is out of the way, Fury is targeting the 6'5" heavyweight contender Tony Thompson (37-3, 25 KO's) for a fight this year.
Fury wasn't happy at learning that Thompson had knocked out David Price in the 2nd round last Saturday night, and Fury wants to KO Thompson to avenge Price's loss, as both Price and Fury are from Britain.
Fury said on his twitter "I'm gonna spank this little b*** Tony Thompson all around the ring! Granddaddy is getting it for KOing Price!! I'll get him for u @davidprice. Thompson is old as s*** & been KO'd two times! Ill KO him after Cunningham. Tony Thompson where are you? You're getting it after your mate Cunningham along with any other American heavyweight."
This would be a good fight if Fury is actually serious about wanting to face the 41-year-old Thompson because it would be a much tougher fight than the guys that Fury has been facing. Thompson is capable of fighting back, and that's something that Fury really hasn't been facing because his promoter keeps matching him against lesser quality heavyweights.
It wouldn't be surprising to see Fury get knocked out as well if he faces the southpaw Thompson because when you've got a heavyweight that's been matched as carefully as Fury has been during his career, it's possible he'll sink when put in with someone that fights back.
Thompson wants the fight with Fury as well, but only if he's going to be well paid. He's not going to take the fight if he's not going to get a big payday. Thompson also said he wants his next fight to take place in the United States instead of the UK. However, Thompson will likely have to face Fury in the UK if he wants to make good money because a Thompson-Fury fight won't attract a large gate in the U.S like it would in the UK.