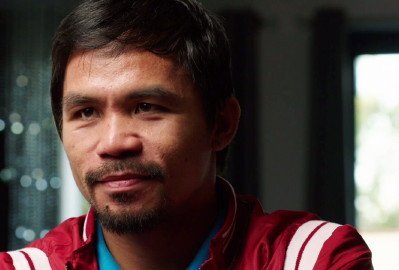 Ever since the positively earth shaking news that Floyd Mayweather is to fight Manny Pacquaio, fight fans around the world have been residing in some blissful parallel universe.
It is finally on. Two of the best to have ever done it will fight on May 2nd of this year. Let us all rejoice. Let us praise the fighters for overcoming the many obstacles facing them to make this momentous fight happen. Let us enjoy the build-up to what will be a classic fight.
And also, let us stop the bull.
Even though this fight is guaranteed to be one of the biggest in history, there are many reasons to temper your anticipation. This is not to say the occasion won't be epic and that the fight will not be exciting, as the former is certain and the latter is fairly likely. However, there are certain factors that simply cannot be overlooked that decrease the magnitude of this fight.
First off, as all boxing fans know, this fight could have been made up to six years ago and should have been made at least three years ago, if we wanted to see both fighters faceoff at their best. Floyd is 38 years old and Manny is 36. There is not a sportsmen alive considered in their prime at these ages.
It was during Mayweather's hiatus for just under two years after his win over Ricky Hatton in 2007 that the fight became boxing's most talked about story. In those 22 months Mayweather left the sport, Manny Pacquaio beat Juan Manuel Marquez, David Diaz, Oscar De La Hoya and then Ricky Hatton. This run arguably took him past Mayweather in many people's eyes as the pound-for-pound number one fighter in the world.
Even when Mayweather did make his comeback with a victory against former Pacquaio opponent Marquez, Pacquaio outshone this with a career best win against Miguel Cotto. At this point, the boxing world was largely split about who was best, and only a fight would settle it.
Yet, it never happened. Instead, Mayweather had one fight a year from 2009 until 2012, looking as good as ever in beating the likes of Shane Mosley and Miguel Cotto. Through this same period, Pacquaio was taking on far bigger men, such as Joshua Clottey and Antonio Margarito. During these crucial years, as fans were fobbed off with reasons such as blood tests for the fight not getting made, the best version of Manny Pacquaio faded out.
Since then Pacquaio has lost a controversial decision against Timothy Bradley and six months later was knocked unconscious by Marquez in the fourth encounter between the pair. Whilst there have been a few signs Mayweather may be aging too (he has been hit more in his last two fights than in any of his previous fights ever), it is Pacquaio who undeniably has dropped a level or two from where he was at in 2011.
The key thing that made this fight so big back then is no longer true; these are not the two top pound-for-pound fighters on the planet any more. Mayweather may still sit comfortably at the top of this fabled list, but for most, Pacquaio is not usually in the top three anymore. Many have the likes of Wladimir Klitschko, Guillermo Rigondeaux and Andre Ward ahead of Pacquaio.
This is also not to say that a win for Mayweather will not count for anything, as still there is no one in and around the welterweight division that would be favoured to beat either right now. This in itself says a lot about the greatness of both pugilists. However, this fight is like the apology that came too late. It just does not have the same meaning any more.
This drop in ability from Pacquaio has even diluted just how good of a fight the May 2nd encounter can be. Consider the fact that the last time Pacquaio stopped someone was in 2009, whilst Mayweather last scored a knockout in 2011.
The all action, venomous Manny Pacquaio is no more. In his last fight he knocked down Chris Algieri seven times without knocking him out. The old Pacquaio would have likely stopped him in four rounds. At the same time, judging from the method of his wins against the likes of Saul Alvarez and Marcos Maidana, Mayweather is fighting more cautiously than ever. The summation of these facts means that the fight will not be won via knockout on May 2nd.
Although the bout itself will be a insanely tense occasion and the event will be on the level of a World Cup/Superbowl final in regards to anticipation, if Mayweather vs Pacquaio was meant to be about the two clear best in the world facing off, it certainly isn't now. In that way, this fight is actually beneath fights such as Roberto Duran vs Sugar Ray Leonard (the first two fights), Muhammad Ali vs Joe Frazier and arguably even Julio Cesar Chavez vs Pernell Whitaker.
Nevertheless, we will all tune in and undoubtedly, the fight will go down in history and be a major stamp on the legacy of both boxers. But it is likely once it is all over, we will all wish we could have seen it four years ago.