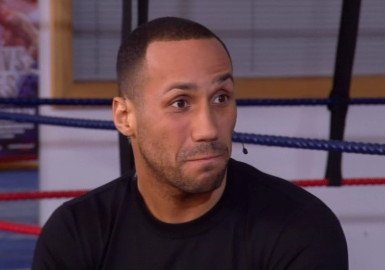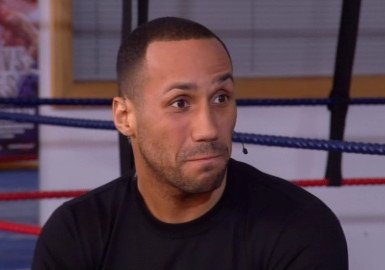 British fight promoter Frank Warren listed a number of fights that he would like to see take place in 2014, and one which is potential math-up between James DeGale (17-1, 11 KO's) and the unbeaten middleweight #4 WBO, #11 IBF, #11 WBC, #15 WBA, Billy Joe Saunders (19-0, 10 KO's). Warren sees this as a good fight that would do well in the UK in terms of making money and pleasing the fans.
The 6'0 1/2″ DeGale, #2 WBO, #3 WBC, #7 IBF, fights at super middleweight and would have a slight size advantage over the 5'11" Saunders. Both guys are southpaws, so it wouldn't be a case of one of them being thrown off by the southpaw style of the other. That wouldn't be the excuse for the loser one would hope.
"A scrap between Beijing golden boy DeGale and Romany traveller Saunders would be a huge sell in the south of England," Warren said in his column at frankwarren.com. "The pair are cordial and were squad mates on the 2008 GB Olympic team. However, by all accounts the naturally lighter Saunders has given 'Chunky' a torrid time in recent spars."
I'm not sure if the 27-year-old DeGale would be willing to take this fight, because he's in position to get a world title shot in 2014 against WBC champion Sakio Bika, and he's also someone that IBF/WBA super middleweight champion Carl Froch has mentioned being interested in fighting at some point in the future.
DeGale looks to me to be a level above Saunders in talent at this time. DeGale appears to punch harder, and is better defensively. Saunders didn't look that great in barely beating John Ryder last September in winning a 12 round unanimous decision. I thought the fight was a draw, and didn't think that Saunders proved that he was the better man. I see Saunders as having unfinished business with Ryder, because we clearly saw Saunders hitting his ceiling in that fight. I like Ryder as a fighter, but I don't see him as being in the same league as DeGale in the talent department.
Saunders needs to work on his power because he just doesn't seem to punch hard enough to be a factor in the middleweight division and especially not the super middleweight division.