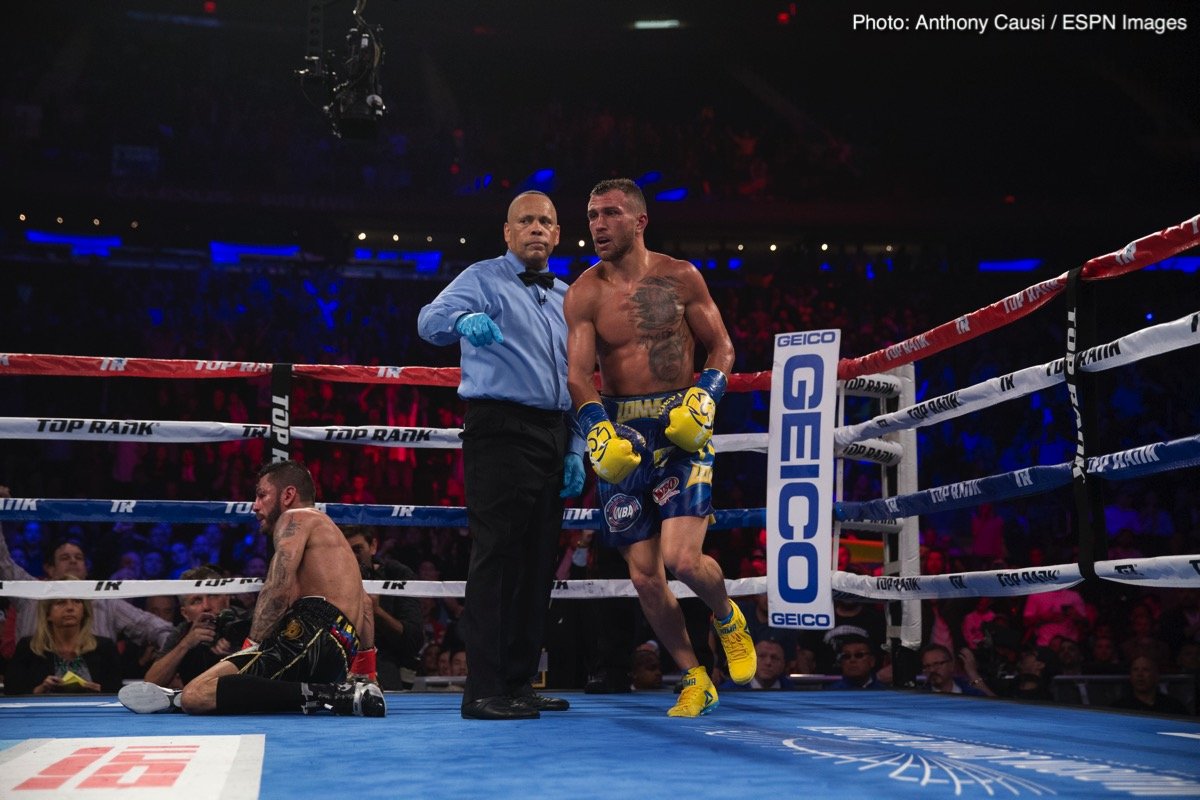 Vasyl Lomachenko seemingly cannot wait to get back in action and fight again. The lightweight champ and pound-for-pound king put out a message on instagram yesterday, surprisingly letting us know he will be fighting on August 25th. Despite the fact that he underwent major shoulder surgery shortly after his brilliant up-from-the-floor stoppage win over Jorge Linares (in what may well have been this year's best fight thus far), Lomachenko says he will be back much quicker than was initially diagnosed and anticipated.
"I'm returning August 25th, who do you think I'm going to be fighting?" Lomachenko wrote, with footage of him shadowboxing, with two apparently healthy arms and shoulders, attached to the social media message.
So will Lomachenko really return to action so fast, when reports via ESPN.com said, ahead of the operation, that the likely return date would be December? Is Lomachenko making a big mistake if he is back training already? He may be a great, great fighter, but everyone needs time to heal after a serious op. As to who Lomachenko would face if his August 25 return did go ahead (and let's see what Bob Arum and others have to say on the subject before we write the date in our fight diaries) – we can only guess.
The word was Lomachenko would fight WBO 135 pound champ Ray Beltran in a unification clash after the Linares win, but then came the operation and, it was thought, a long layoff. Beltran is now set to fight his mandatory Roman Andreev on the August 25 date. Lomachenko is expected to fight the winner, but obviously this fight cannot take place on Aug. 25.
Maybe Andreev will step aside and Lomachenko will actually face Beltran as was originally the plan? Or maybe Lomachenko is simply guilty of getting carried away with his sheer desire to fight again. It certainly would be a genuine shock if "Loma" did box again as soon as next month.
And again, would Lomachenko be risking hurting his shoulder further if he really did fight again so soon?