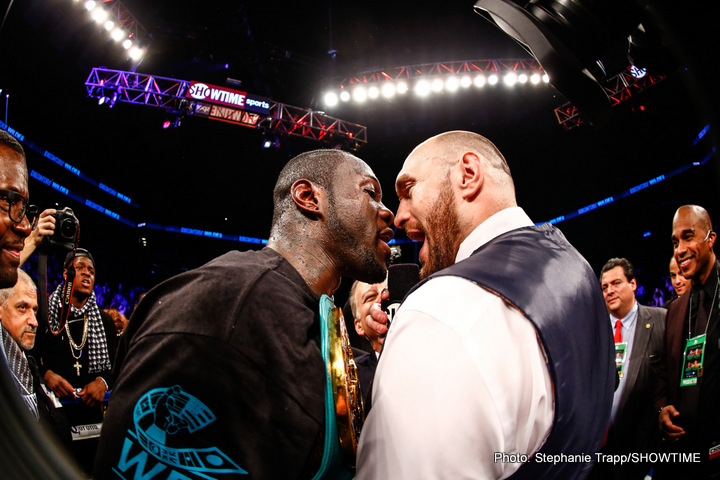 Mike Tyson's many fans know the former heavyweight ruler is a knowledgable boxing historian, so when Tyson rates a fighter he knows what he's talking about. And the soon to be 51 year old rates Tyson Fury very highly.
"Iron Mike" was speaking on BBC Radio recently, talking quite a bit about new heavyweight star Anthony Joshua. Tyson, who knows first hand about all the potential pitfalls awaiting any star athlete, warned how Joshua "must focus on fighting only," and "not get the big head." If Joshua can do this, Tyson said, then he can reign for a long time.
Tyson's reign was relatively short-lived, largely due to his many well documented out of the ring catastrophes, and the youngest ever heavyweight champ warned how "everyone wants to test you" when you are heavyweight champion, that it is "like being the president of the United States."
Joshua, who overcame an early spell of criminal behaviour and turned his life around in fine style, seems level-headed enough to be able to handle all the fame, money and celebrity he has acquired and will continue to acquire, but only time will tell.
In terms of who he'd like to see Joshua fight, Tyson said the one big fight he really wants to see is Joshua against former champ Tyson Fury.
"That's one fight I'd like to see," Tyson said. "Some people might think Tyson Fury is a joke but he really knows how to fight. He puts it together really well and Klitschko couldn't land a punch on him so let's see if Joshua can land a big punch."
If this match-up ever gets made it would indeed be a huge event, and hopefully a great fight; a real clash of styles and personalities. But will Tyson and everyone else who craves seeing this fight ever get what they want? Will Fury get his license back? Can the unbeaten former champ get back into top shape?
Deontay Wilder aside, the winner of Joshua and Fury would have to be looked at as the best heavyweight on the planet. Something Mike Tyson was, for around three years, three decades ago.