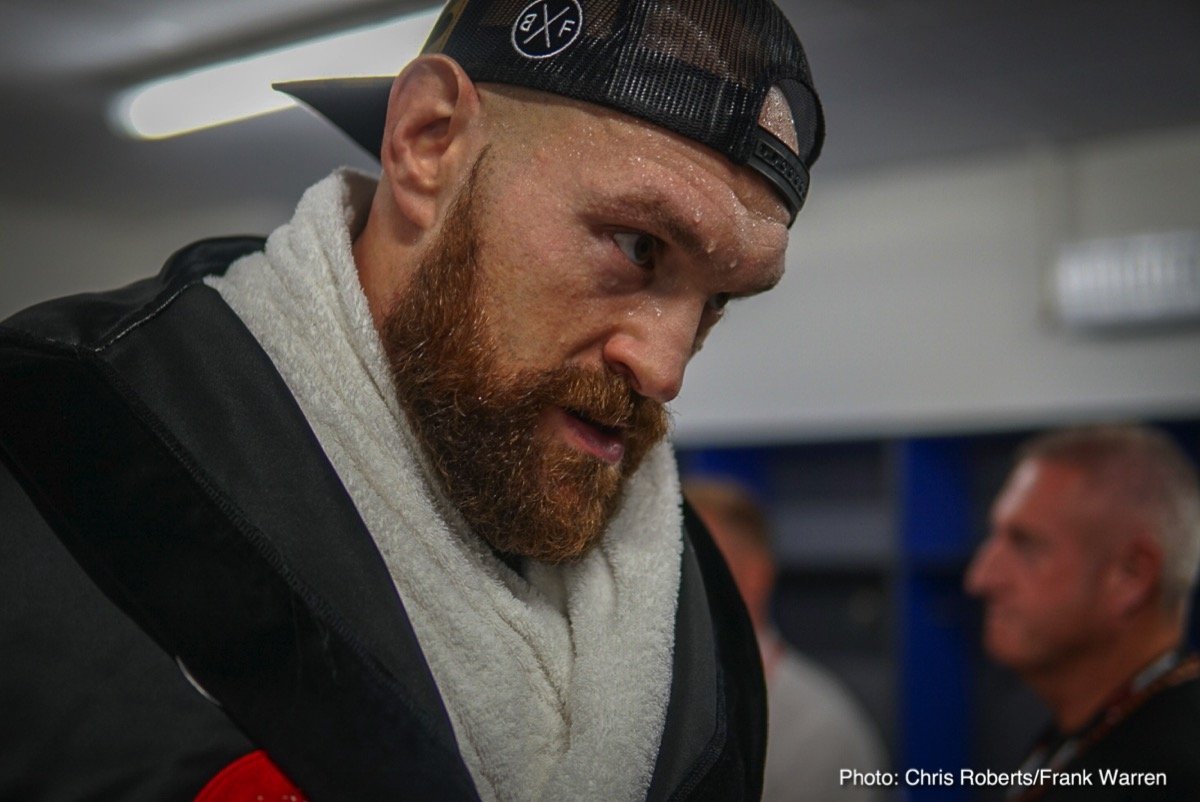 Tyson Fury has entered training camp for his big heavyweight title fight with fellow unbeaten Deontay Wilder. Despite the fact that we are still waiting for official confirmation of the date of the fight and its venue, both big men are training and getting ready for what they both say is the biggest fight of the year. Fury, who took a couple of weeks off after his August points win over Francesco Pianeta, was typically aggressive in releasing a short video of his first day in camp training for the reigning WBC champ:
"Wilder, we're coming for you. I'm gonna rip your heart out and feed it to you on a plate, you big dosser!" Fury bellowed into the camera.
We have yet another bad blood fight to look forward to here in 2018 (along with the king of bad blood fights, the middleweight rematch showdown between Gennady Golovkin and Canelo Alvarez). Fury and Wilder do share mutual respect, but at times the needle between the two has been evident in a big way. Fury is taking a big gamble in taking this fight having had just two "easy" fights/wins since having well over two years out of action (and ballooning in weight and generally abusing his body), while Wilder will arguably be facing the trickiest, most dangerous threat yet to his WBC belt.
Until that official announcement comes, many people will continue to be sceptical, doubtful Wilder Vs. Fury actually goes ahead this year. But Fury sure thinks it's happening, and judging by his mood and the fact that he's started training, he can't wait.
Dillian Whyte has made a pre-fight prediction; one that says there will actually be no fight. Speaking with BettingPro.com, Whyte said that in his opinion Fury will pull out of the fight with an injury of some kind. Fury has of course done this before, but let's all hope this doesn't prove to be the case here.
After all the hype, Wilder-Fury needs to happen. Fury is getting ready for it.