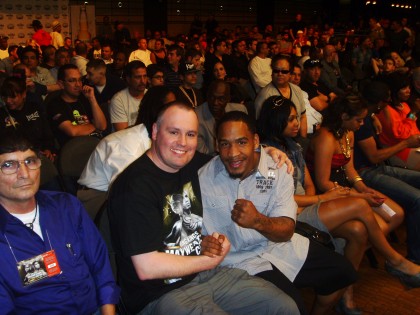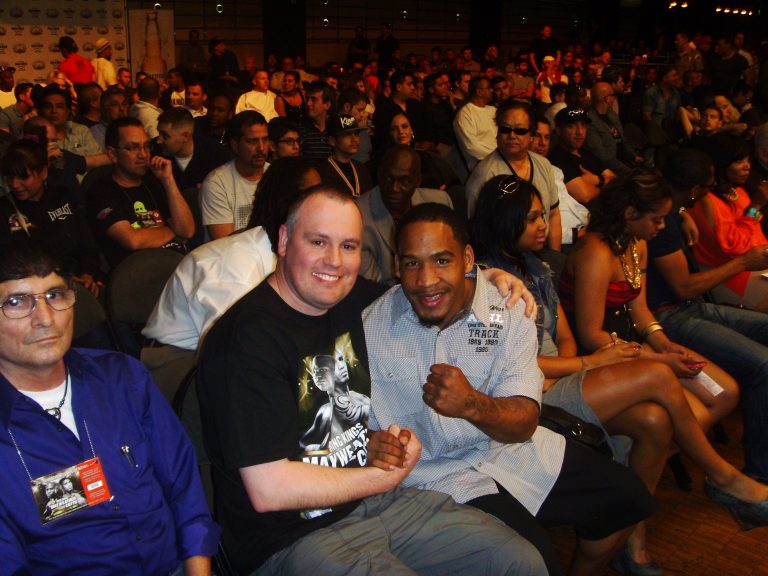 Fight fans who love a slugfest are likely to be in luck. According to Bob Arum, who spoke to Ring Magazine's website, once-beaten southpaw slugger James Kirkland is thisclose to getting the all clear to return to the ring. The word is Kirkland – inactive since March of 2012 and having been fighting a number of legal issues with his former promoters – will face unbeaten contender Glen Tapia on December 7th, probably on the Gulliermo Rigondeaux-Joseph Agbeko super-bantamweight clash set for Atlantic City.
Some fans have been turned off by classy Cuban Rigondeaux, even to the point of being bored when the former amateur superstar does his stuff. Rest assured, even if Rigondeaux-Agbeko is somewhat dull to those fans who love a barnburner, the planned co-main event will make up for it. His lacklustre (shoulder injury) showing against Carlos Molina side, Kirkland has never been in a dull fight. Wickedly powerful, naturally aggressive and also vulnerable, Kirkland is the ultimate 'don't blink' fighter.
Wins over guys like Bryan Vera, and Joel Julio saw the Texan make his way towards a title shot, only for a 2009 prison sentence, and then a shock 2011 defeat to Nobuhiro Ishida, to temporarily derail Kirkland's progress. After his terrific all-action win over Alfredo Angulo in November of 2011, Kirkland looked back on track, but then came the poor showing against Molina, the shoulder injury and then another spell of trouble with the law – and then a long legal wrangle with his former promoters and his trainer, Ann Wolfe.
But throughout all this, Kirkland has kept himself in shape and has signed with superstar rapper turned boxing promoter Fifty Cent. The latest comeback for "The Mandingo Warrior" is now upon us and, from the perspective of a fan of slugfests and a big fan of Kirkland especially, this is great news. Still only 29-year-old, Kirkland remains young enough, and hungry enough, to be able to make it. The power he carries in both fists and the proven heart he has beating inside his chest (Kirkland, even when losing to Ishida, kept getting up) will also make Kirkland a genuine threat to anyone he fights at 154 or even 160.
23-year-old Tapia of New Jersey (managed by Pat Lynch who of course guided The Human Highlight Reel himself, Arturo Gatti) is a good fighter himself. Unbeaten at 20-0(12), Tapia is also exciting. But the star of this fight, at least in my opinion, will be Kirkland. Ring rust may be a problem early on (and it's been early on in fights when Kirkland has hit the deck) but after a round or two, I take Kirkland, a huge step up for Tapia, to get the stoppage win in an impressively thrilling "I'm Back" kind of way.
Welcome back, James, you're too exciting a warrior to have been left on the shelf as long as you have been!