Naoya Inoue, for my money and perhaps yours as well, the most consistently exciting fighter in the sport of boxing today, will have his next fight in Las Vegas; this marking "The Monster's" third fight in America.
Dan Rafael, writing for The Ring, has broken the news that Inoue, the reigning IBF and WBA bantamweight champ, will face his IBF mandatory challenger, Michael Dasmarinas on June 19th.
Inoue, 20-0(17) will be squaring off against a southpaw in the 30-2-1(20) Filipino and 28 year old Dasmarinas is on a roll right now, having won 12 of his last 13 bouts, with one draw. Despite this, 27 year old Inoue, who rides high on most pound-for-pound lists, will be a big favorite to win.
Bob Arum, talking to Rafael, said the plan is for fans to be allowed to attend the Inoue-Dasmarinas fight and that in the near future (providing he does get the win over Dasmarinas), Inoue may well move up in weight. "Who's the big fight for him," Arum asked of Inoue. "I think he's going to go up in weight."
Arum also said that the Inoue-John Riel Casimero fight, which was set to go back in April of last year before you know what came along and ruined things, could still happen (again, providing Inoue avoids being upset on June 19th).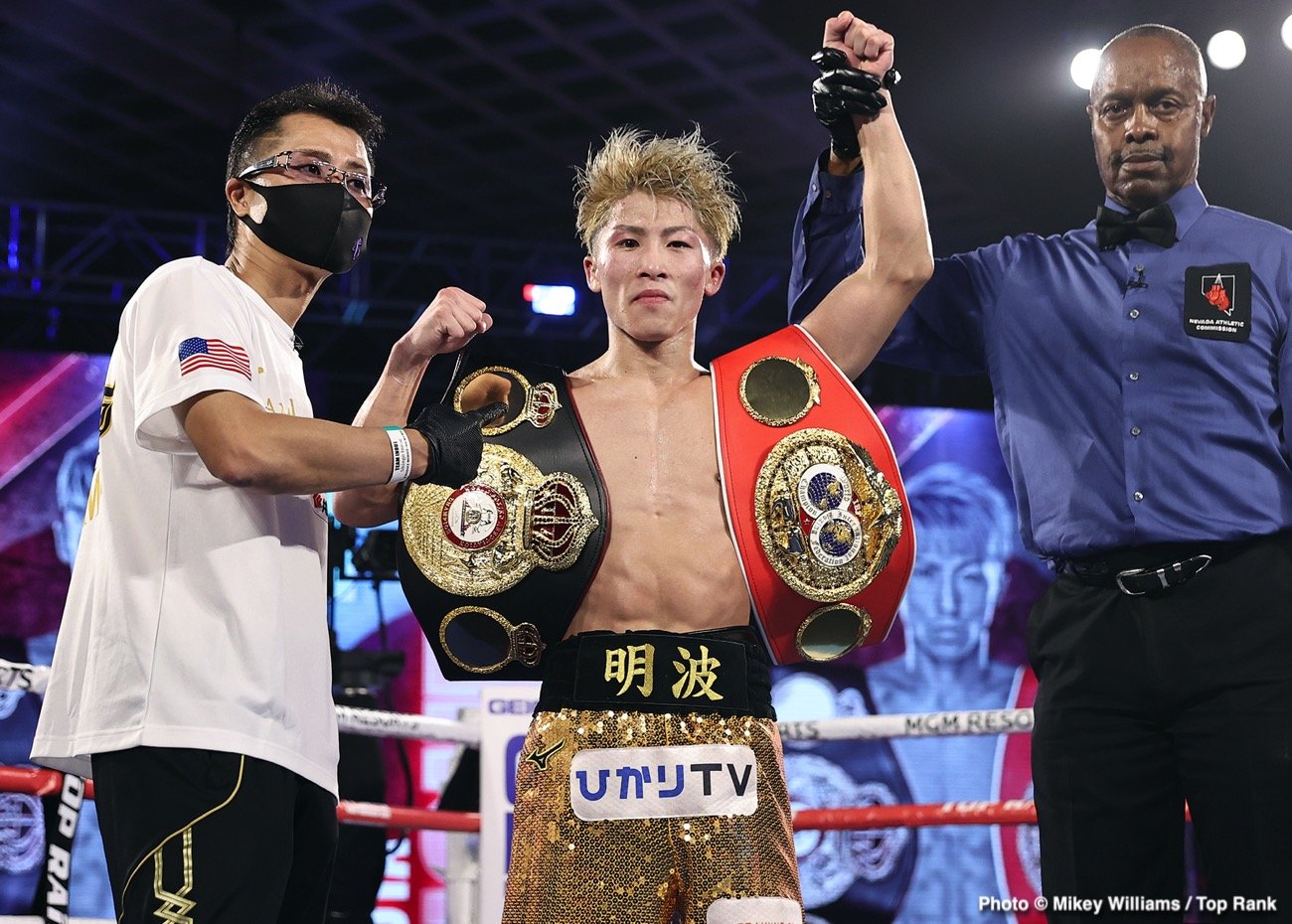 Casimero, also from the Philippines, is the current WBO bantamweight boss and plenty of people were looking forward to seeing him go to war with Inoue, fans expecting a real fire fight. Hopefully, this one will get made before Inoue moves up in weight if he indeed does so.
Inoue is a wicked power-puncher, but he is also skilled and, as he showed in his modern day classic of a decision win over Nonito Donaire back in November of 2019, he can take it as well as dish it out.
Last time out, Inoue scored a chilling KO over Jason Moloney. That was on Halloween Night and since that scary display of handywork we fans have been craving "The Monster's" return.
Now we have an interesting fight to look forward to. Dasmarinas, who has been stopped just once, this by a guy named Marbon Bodigan way back in April of 2012 in what was just Dasmarinas' third pro outing, may not be a big name but he is certainly a good and capable fighter.
The other loss came via split decision when "Hot and Spicy," as Dasmarinas is known, was beaten by Lwandile Sityatha in a super-flyweight bout. In April of 2018, Dasmarinas won the IBO bantamweight belt with a KO win over Karim Guerfi. The draw came in September of that year, against Manyo Plange. Dasmarinas has won his last two and he most recently saw action in October of 2019.
Dasmarinas can punch some, he is hungry and he could prove to be dangerous in June. But again, Inoue has to be looked at as a huge favorite to get the win.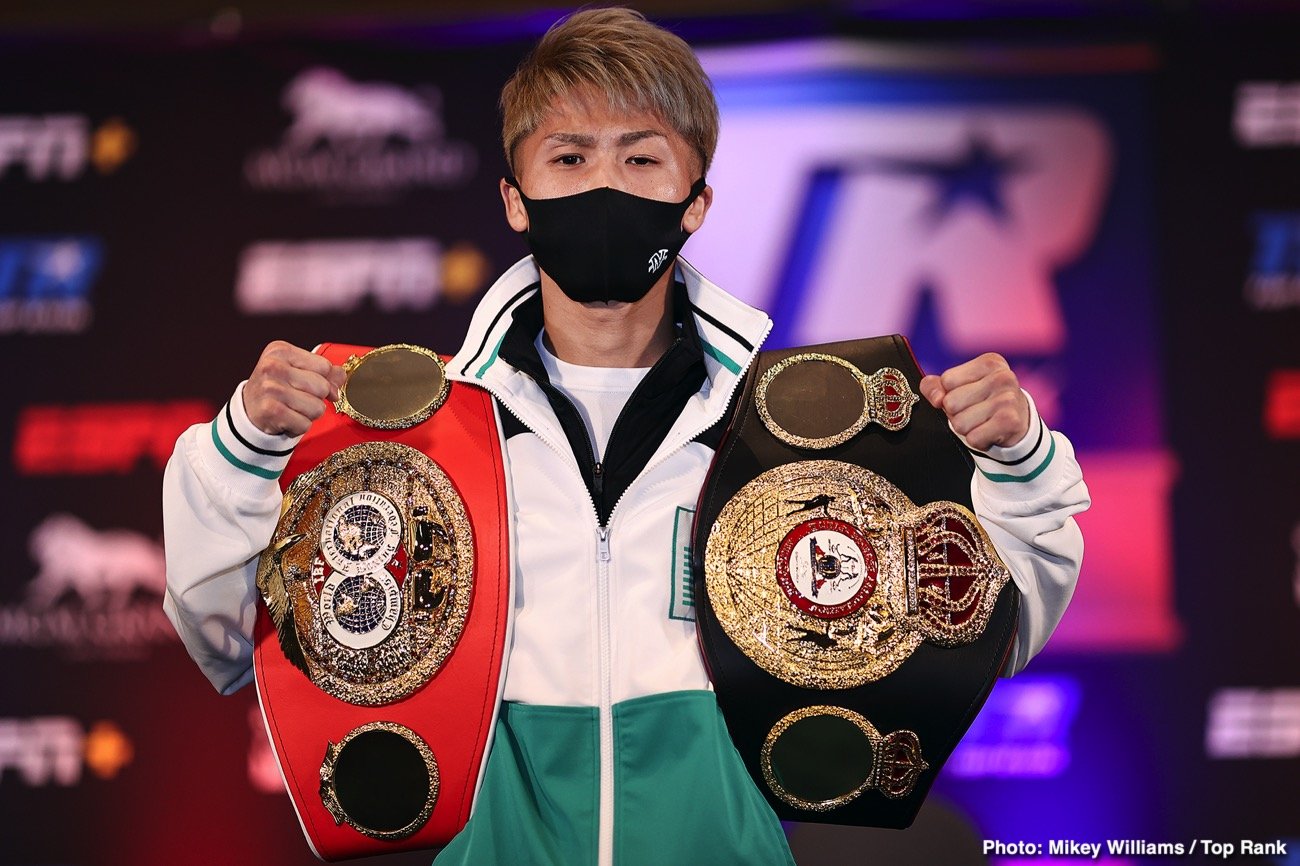 Will we see Inoue's 18th KO win on June 19th? And if so, how much longer might "The Monster" continue to terrorise the 118 pound weight division? If Inoue did move up, how far could he go, and as Arum asked, who is his big fight against?