Dillian Whyte got a chance to size up Alexander Povetkin earlier today in Gibraltar during a face-to-face meeting ahead of their rematch this Saturday night on DAZN and Sky Box Office.
Povetkin (36-2-1, 25 KOs) stared at Whyte (27-2, 18 KOs) in an emotionless manner, showing no signs of fear and looking all business.
For his part, Whyte slightly confused, cooking his head to the side as if he was trying to figure the Russian fighter out.
If Whyte doesn't have a better game plan than the last time he fought Povetkin in August of last year, his career might be meteor dust on Saturday.
As Dillian's promoter Eddie Hearn says, this is a "must-win" fight for the 32-year-old British heavyweight.
He can't lose a second time to Povetkin because his hopes of challenging world champions Anthony Joshua and Tyson Fury will be completely wrecked if that happens.
👁👁 #PovetkinWhyte2 #RumbleOnTheRock pic.twitter.com/dlD2pcOVtZ

— Matchroom Boxing (@MatchroomBoxing) March 25, 2021
During the run-up to this fight, Whyte has talked boldly about how he will fight aggressively against Povetkin, but that's probably not what we're going to see on Saturday.
Given the severity of the knockout that Dillian suffered last time he fought the former WBA heavyweight champion Povetkin, we'll likely see him stay on the outside, jab, and make it boring by boxing for 12 rounds.
It's too risky for Whyte to go to war with the more experienced and technically skilled Povetkin, and there's too much money at stake.
A win for Whyte will put him in a massive money match against the Joshua vs. Fury fights winner, and he can retire as a wealthy man after he faces one of them.
That's why we're likely to see Whyte spoil for 12 rounds against Povetkin and do what he has to for him to win. It's not outside of the realm of possibilities that we could see Whyte rough Povetkin up the way he did against Joseph Parker in 2018.
Whyte got away with a lot of rough stuff in that fight without being penalized by the referee Ian John-Lewis.
If Dillian can rough up Povetkin in the same way without worry of being penalized or disqualified, it'll increase his chances of winning.
Ideally, you'd prefer to see Whyte abide by the Marquess of Queensberry rules for boxing by fighting a clean fight, but given that there's a fortune to be made by him if he wins, it's quite possible that he'll turn the fight into an 'anything goes' street brawl to try and win.
If Povetkin isn't ready for Whyte to potentially bend the rules a bit, so much the worse for him.
"It would be very interesting to fight Joshua again or Tyson Fury," Povetkin said to Sky Sports about what his plans for after he beats Whyte on Saturday.
Povetkin isn't going to get an immediate world title shot against the winner of the first Joshua vs. Fury fight, so he's going to have to stay busy.
It's straightforward to predict that if Povetkin beats Whyte again on Saturday night, Eddie Hearn will look to immediately negotiate a trilogy fight, arguing that Alexander will need to wait anyway to face the Joshua-Fury winner.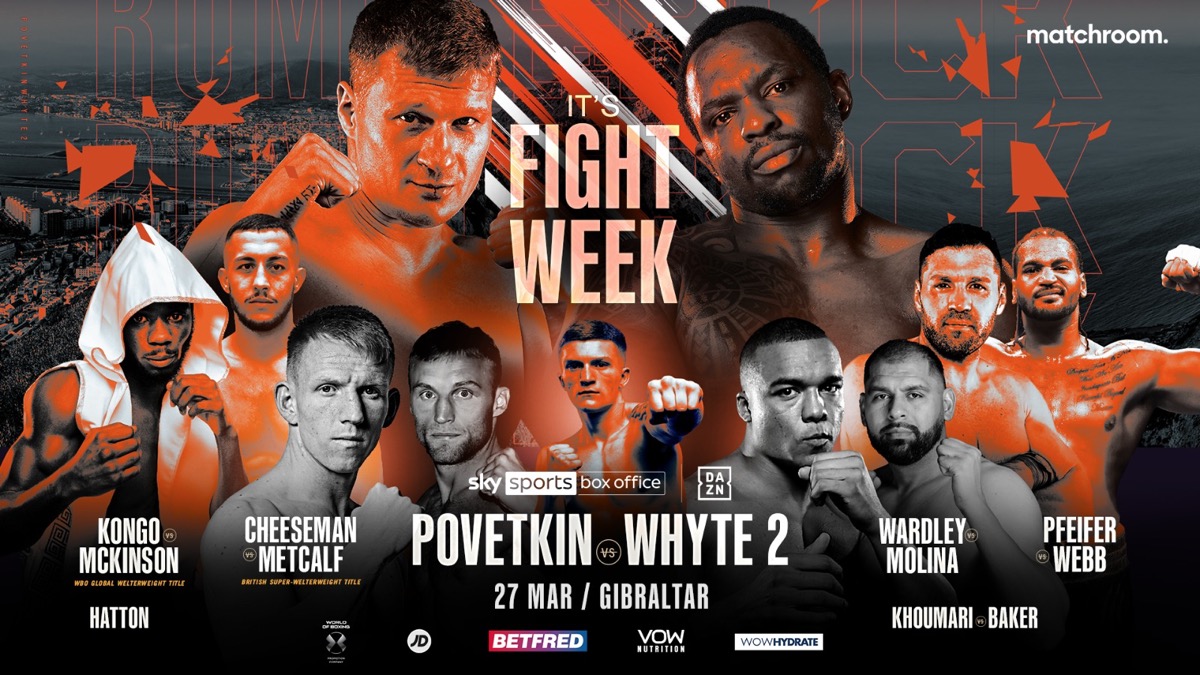 Whyte would be getting a third bite out of the apple to earn a title shot against Joshua or Fury. It's utterly predictable what will happen if Whyte loses on Saturday. There will be a third fight between him and Povetkin, and if Dillian wins that fight, he'll move on and face the Joshua vs. Fury winner.
"He learned a valuable lesson that night," said David Haye to Sky about the uppercut that Povetkin stopped Whyte with last August. "That slip left uppercut.
"He won't be getting hit with that same shot again. His coaches, his team will review what happened," said Haye.