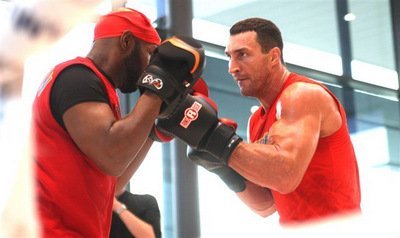 If the road to the top in any sport is beset with challenges and hard physical graft, then boxing must rank amongst the toughest. But despite the obstacles to greatness, boxing continues to make people rich and famous, just as surely as it leaves most fighters with questionable futures. In general terms, boxing is the oldest and most maligned sport in the world today, but that doesn't stop the support, and it certainly doesn't stop the money. Most eyes used to be on the Heavyweights – the blue ribbon event – but a continued dominance since the Klitschko brothers gained the titles in…erm… 1694, has brought attention to the other weights, culminating in the Mayweather deal; which still beggars belief in most third world countries and gives promoters across the USA cold sweats on dark nights. Floyd is a boxing freak though, a supreme talent, and a fighter like him only comes along once every 25 years. We owe it to ourselves to make the best of the time he's giving us in the ring. But, like the saying goes "Make hay while the sun shines" and that sun is dipping low on Floyd no matter how hard we want to tell ourselves it's not true.
The exile of the Heavyweight division is coming to an end, like it, or loath it. Whether it's an ignominious end or not is up to fate I guess, but the signs are good. There is real change blowing in from the Urals.
There are rumbles in the old Soviet block that all is going better than planned for Vitali Klitschko – now as large of a political presence as he ever was a boxer – and bets are rife that one last fight (at most) is all we'll see before the presidency of the Ukraine comes calling. Next week all will come to a head because the WBC have taken the unusual step of publicly endorsing VK's inactivity; while forcing him into declaring an opponent for some time next year. Whom Vitali chooses will be interesting. Does he pick a Pianetta, or a Povetkin? Does he want the Ukrainian electorate to watch him pummelling the face off a slack-jawed, inflated-stat'ed nobody, or does he fancy laying the final stone in his career as Champion fighting someone like Pulev or, whisper it quietly, David Haye? When the dogs are released from the traps it's easy to shout abuse at the loser, right? If history has taught us anything about Vitali Klitschko however, it's that he's pretty far from being a loser. But The King will not go on indefinitely.
Wladimir has bought himself time by smothering the life out of Povetkin, the first legitimate challenger he's faced in over two years. He looked as good as he ever has, but the protection of his titles, afforded by his brother's iron grip on the only other belt worth holding, is coming to an end. When you're not the only poker game in town, you can't dictate which people are allowed to play. When Vitali goes, the wheels on the Klitschko express will start to wobble and the wolves will start to gather. And they are hungry.
Kubrat Pulev – The Bulgarian won't be in the first wave of economic migrants to the UK when the borders are opened; he doesn't need the cash. Currently only ranked with one organisation (the WBO) and only at 11, he isn't clawing at the political boxing beast with any deftness. Don't let that put you off. Pulev is widely regarded as the out and out number one contender amongst the sane. Expect a tight and focussed challenge for the top should the opportunity arise; not many will fancy themselves against him.
Alexander Povetkin – OK…..yes, he lost, and lost big, but Povetkin is no mug and all of us realise that only Wladimir or Vitali could have done that to him. Povetkin is still ranked 4 with the WBA, and he will be a major force should WK falter or if he can cobble together a bout with Stiverne or Arreola any time in the next 12 months.
Robert Helenius – No, Helenius hasn't lit up the world. But he's still unbeaten (despite that borderline decision against Chisora) and in Sauerland he has a team who will push him into the spotlight when the time comes. Not being taken seriously by the WBC won't help in leaping into Vitali's shoes, but expect Helenius to be in the mix if the price is right.
Bermaine Stiverne – The top ranked US contender. He and Arreola are naturally placed to fight off for Vitali's WBC crown should he retire as champ. The jury is still out in regards his true class, and some people mutter that apart from Arreola, Stiverne has fought the sum total of nobody. Still, he is ranked where he is, and although Bermane isn't in the driving seat, he's definitely not in the boot covered in gaffer tape.
David Haye – Yeah, I know… The retirement that has been hinted at won't be happening any time soon, especially when there is a whiff of a fight against Vitali in the air. Haye is still a viable challenger, even though morally it's a bit like giving the guy that burgled your house the key to your garage. He is still a crowd pleaser and a ppv draw despite his awful display against Wladimir. Don't expect a title fight announcement with Vitali to come next week, most people in the know expect things to happen with much more subtlety. And don't think for a second that Bollywood is calling just yet…
Tyson Fury – It's been a year of ups and down's for the big fella. A good, professional performance against Kevin Johnson was completely turned on its head by a wild and rash display against Steve Cunningham at Madison Square Garden; only Tyson's heart and love of a brawl got him through that night. The much publicised double pull out from Haye has put paid to what would have been a great spectacle and a chance for Fury to firmly make his case for a title shot, and he's reeling from the aftershocks. Tyson is on extended leave over Christmas but, at 25, only a fool would say he's finished with the sport. He will get his chance at a title, he has time. Currently ranked 5 with the WBO and 8 with the WBC, routes are open in both directions, to both Klitschko's. He is a talented fighter. His problem now is convincing people to fight him…
Deontay Wilder – The bronze bomber holds an extremely impressive record: 30KO's from 30 fights is no mean feat, despite the quality of the punches, if any, being thrown back at him. Deontay really hasn't been tested despite what some people say, but he is a prodigious powerhouse and will frighten most top fighters purely based on his finishing: rumours abound of him flattening David Haye in sparring for the Fury fight. Golden boy won't let him circle in the lower echelons for much longer and the rankings are making his case plain – 3 WBO, 13 IBF, 7 WBA, 3 WBC. Expect Deontay to either have his dreams shattered, or to destroy at least one more poor sap in 2014. If it's the latter, he'll get his chance if Golden Boy can get him a straight route to a vacant WBC title eliminator against Stiverne late next year.
Chris Arreola – You can't fault Arreola for trying. Losses to Adamek, Vitali, and Stiverne have not done him too much harm with the ranking bodies, and he sits high up in the WBC and WBA. Like his compatriot – Stiverne – Arreola isn't the biggest ppv draw known to man and this will hamper his next step. The best chance he has is in convincing the WBC to let him leapfrog Stiverne to an eliminator with Wilder, should Vitali retire as champ. If not, then Chris is going to have a tough time of it when, at 32, he could do without the pressure.
The rest – Adamek is a real outside chance nowadays and age is catching up with him. Mike Perez may need time to come to terms with what he did to Abdusalamov last month, despite looking a real handful for the big boys. And Lucas Browne – game and intimidating though he is – may find the next level a touch too far for his skills. The surprise wildcard……Dereck Chisora. For once in his life, Del Boy has started taking boxing seriously. He has started to train properly for the first time ever. Chisora ran Helenius close and gave a good enough account of himself against Vitali. And of his other 2 losses, only his performance as a fat, out of touch, slugger vs an under-performing Tyson Fury, was an embarrassment.
2014 will be the most interesting year for the Heavyweight division since 2006. Vitali can't go on forever. He won't see in 2015 as a Heavyweight Champ, that much is almost certain. And despite Waldimir's dominance of Povetkin and everyone else except his own bloodline since 2004, his well is only so deep. If Vitali retires then it's almost unthinkable that Wladimir can be allowed to strangle the WBC as much as he does the IBF, WBO, and the WBA. Who wants that? Not me.
If the big boys have put you in a boxing viewing coma these past few years, have faith, the end is in sight and the king is nearly gone. Long live the king.