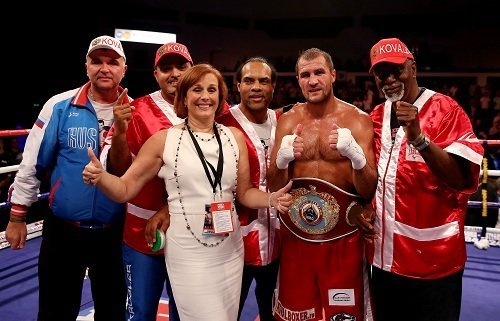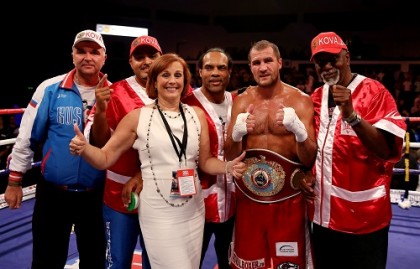 Boxing is at it's most exciting when it's highly skilled, competitive, back and forth fighting with plenty of drama. It peaks when a fighter is hurt and the crowd screams as killer instincts and the will to survive are on full display.
It's rare to get life changing fights, both for the fighters and fans, such as the grueling Castillo vs. Corrales, but once in a while, a fight has all the right elements to captivate the public. A shaken Froch, climbing off the canvas to slowly dominate Groves and score a controversial stoppage, brought in an 80,000 plus crowd to Wembley stadium for the rematch.
If a fighter is dangerous, it's exciting. If a fighter is dangerous and vulnerable, it's mesmerizing. These are the types of fighters that turn casual fans into life long ones and show the full spectrum, character and heart of boxing.
The current top 20 list for the most exciting boxers (16/09/14)
1 SERGEY KOVALEV
2 LUCAS MATTHYSSE
3 TAKASHI MIURA
4 NONITO DONAIRE
5 RUSLAN PROVODNIKOV
6 PETER QUILLIN
7 AMIR KHAN
8 TYSON FURY
9 MIKEY GARCIA
10 GEORGE GROVES
11 GENNADY GOLOVKIN
12 NICHOLAS WALTERS
13 DEONTAY WILDER
14 CHRIS ARREOLA
15 CARL FROCH
16 DANIEL ESTRADA
17 LAMONT PETERSEN
18 KELL BROOK
19 KEITH THURMAN
20 DANNY GARCIA*
– To be eligible, the boxer has to be in the top 10 of any weight class, as ranked by Ring magazine.
– I analyzed the last 5 fights of each eligible boxer and points were given to, or taken away from their total tally based on the events of each fight.
– A fight would get a certain number of points and both fighters would get the same amount of points for that fight.
o 2 points for the first knock down and 1 point for each subsequent knock down by the same fighter.
o 3 points if a fighter is knocked down, gets up and scores a knock down or knock out/TKO later on in the fight.
o 1 point for a knock out/TKO.
o – 1 point if a fight doesn't provide a knock out or knock downs.
This points system was devised to remove the prejudice involved when people thought of exciting boxers. Many fighters might be exciting due to reputation, significance or achievement but this can lead to major bias. Also, fighters who are constantly in exciting fights but don't have the hype behind them would be better represented by this points system.
Sergio Martinez, Jermall Charlo, Wladimir Klitschko, Gilberto Ramirez and Kevin Mitchell all made the top 20 under the current points system. However, I removed them from the list as I felt that they did not fill the full criteria (for no fault of their own) due to circumstance, be it injury or lack of good competition.
I also bumped up Danny Garcia above the few above him as he was more significant in relation to level of competition, championship status and weight class.
During my research, I watched a few fights based on the ranking system and stumbled upon a few gems. I highly recommend sitting down with a few friends to watch the entertaining Tyson Fury vs. Steven Cunningham (prepare to laugh) or the brutal back and forth of Takashi Miura vs. Sergio Thompson, both of which are available on youtube.