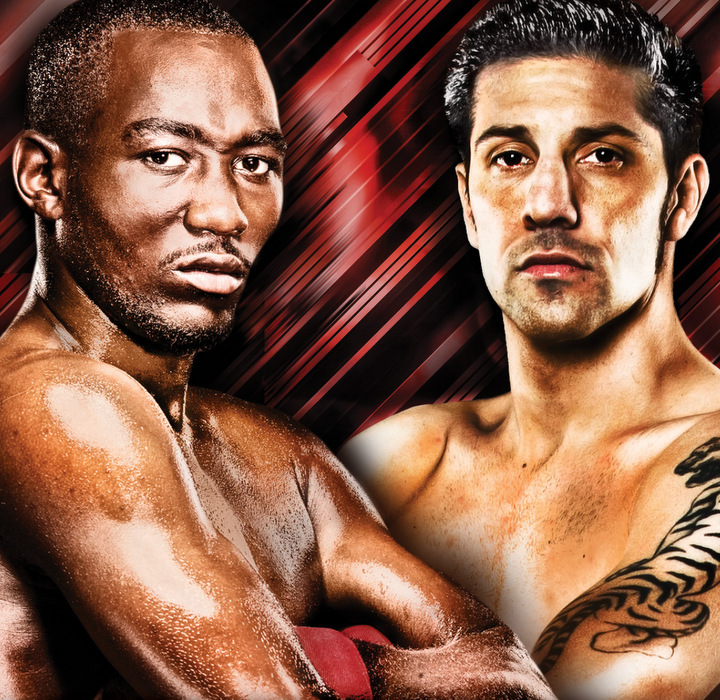 We don't know how serious he was being, but Terence Crawford's trainer Brian McIntyre told Ringtv.com yesterday that his fighter would work hard enough to make 137 pounds so as to fight Vasyl Lomachenko – if the staggering sum of $10 million gets put on the table. McIntyre, with a laugh, said Crawford, the reigning WBC and WBO super-lightweight champ, would drop down three pounds to fight the current WBO super-featherweight king.
"If they put $10 million to make 137 we're going to make 137," the trainer said. "We're going to make 137. But I know it's not going to happen. Terence would beat the (****) out of Lomachenko. He too damn small."
As unlikely as this fight really is (Lomachenko promoter Bob Arum has actually spoken of making this fight in the past) it would be a superb meeting of excellent boxers with incredible skill levels if it did happen. Lomachenko has looked practically untouchable as of late, as has Crawford. Lomachenko has spoken of going up in weight soon, perhaps next year, to lightweight, but that catch-weight of 137 would be too big a jump for the Ukrainian, surely.
Stranger fights have happened (see Manny Pacquiao Vs. Oscar De La Hoya and Bernard Hopkins Vs. Winky Wright) so who really knows for sure? Lomachenko stands 5'6" and has a reach of just over 65 inches. Crawford is 5'8" and has a reach of 70 inches. A gross mismatch then, or a fight that just might prove to be something special?
In the meantime, Crawford, 29-0(20) has the tough and determined John Molina Jnr, 29-6(23) to take care of tomorrow night in his home town of Omaha. While Lomachenko, 7-1(5) awaits his next challenge after making Nicholas Walters quit after seven rounds back on November 26.