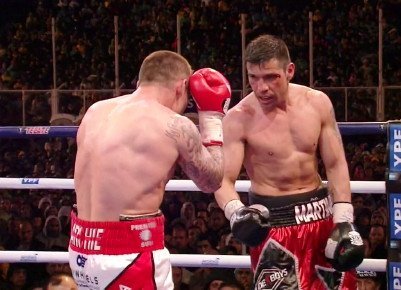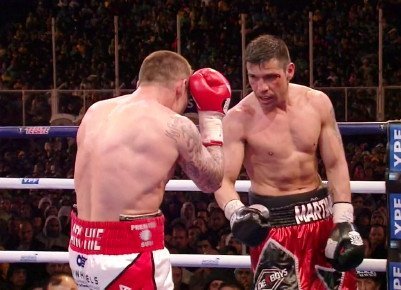 WBC middleweight champion Sergio Martinez (51-2-2, 28 KO's) is currently out of action due to a broken hand and an injured left knee. The knee will reportedly require surgery this month to repair the problem. Martinez says he's interested in facing WBA middleweight champion Gennady Golovkin (27-0, 24 KO's), but that the fight likely won't happen until September 2014, according to ESPN.
Martinez won't be fighting until April of next year, and he'll likely take a tune-up bout at that time. If he looks good in that fight, then there could be a possible unification match-up against Golovkin for September.
Martinez's adviser Sampson Lewkowicz said this to ESPN's Dan Rafael: "Sergio said he would toy with him [Golovkin] for 12 rounds. He said, 'I want to prove I am the best and I will fight him.' But I won't let Sergio fight him with one knee or without another fight first…I advise him not to take GGG in the next fight."
Martinez will be 39-years-old by the time he and Golovkin fight next September, if they do end up fighting. I don't think it will matter whether Martinez's knee is 100 percent or if his broken hand is healed up.
We're talking age now, and Martinez didn't look great in beating three out of his last four opponents in Darren Barker, Matthew Macklin and Martin Murray. The only guy that Martinez looked good against was the hulking Julio Cesar Chavez Jr., but that guy was made for Martinez because he didn't have the mobility to catch up to him.
Golovkin would give Martinez a ton of problems because of his accuracy, his power, body punching, jab, youth, ability to cut off the ring, inside skills. Martinez will take a lot of punishment in this fight, and he won't be able to run his way to a decision like he did against Martin Murray.
Martinez would have to be able to trade with Golovkin to win, and that's going to result in the 40ish Martinez taking a beating.