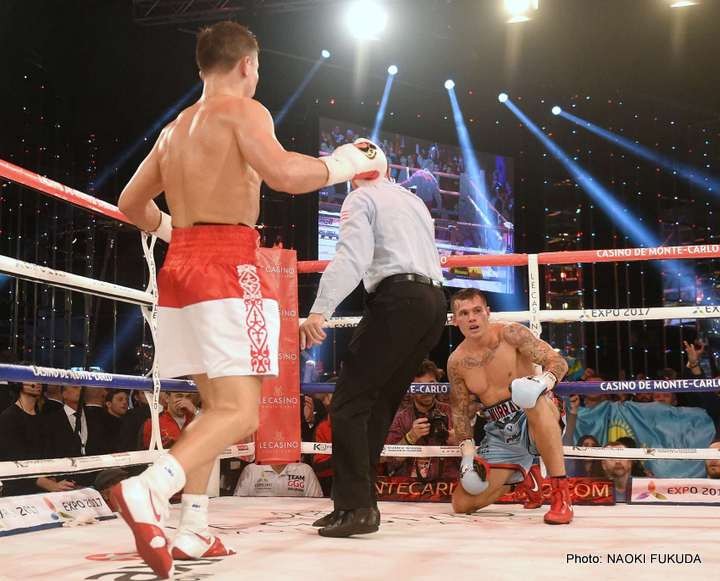 In an interview with ThaBoxingVoice, trainer for middleweight KO machine Gennady Golovkin – Abel Sanchez discussed a potential matchup between triple G and the former king of the 168lb division Andre Ward.
Ward was rated by many fans and media sources as the number 2 pound for pound fighter after Mayweather in the sport for a good amount of time. Legal troubles have kept him out of the ring with just one appearance since 2012 against an undefeated, but limited Edwin Rodriguez. That was an easy decision for Ward, but now with a new contract, fans are looking for Ward to get back in the mix against the best fighters out there.
This is the kind of fight to name a new pound for pound king after the legends Mayweather and Pacquiao retire and people want to see it as soon as possible. What Sanchez says here though is that with a little time the fight is a lot better. If Gennady Golovkin smashes Ward out in a few rounds now, people will blame it on the ring rust and the full credit won't be there. In a 12-month period once Ward has banked away some wins and the faith in him is restored, this is a much better bout. Sanchez guesses the first quarter of 2016 is a likely date.
In the interview Abel Sanchez was asked 'With 2015 here, what is a realistic hope of yours, what do you hope happens by the end of this year?' Sanchez went on to say he wants to see Triple G fight four times and 'who it's against doesn't really matter to me as long as he stays busy.' This is good news as one of the reasons Golovkin has such a fan following is because his fans can see him fight every few months. It is hard to get behind a guy when you see him only one time a year and Golovkin is setting a good standard for other, younger champions in fighting 3-4 times a year and defending against anyone.
Golovkin is making a real mark on middleweight title history now with 14 consecutive world title fights in a reign that has lasted since 2010, if you include his interim win against Milton Nunez. In this time he has beaten some really good fighters and it is likely that he will have to take 2-3 more defences like the ones he has been doing recently before getting the PPV names like Ward, Cotto and Alvarez.