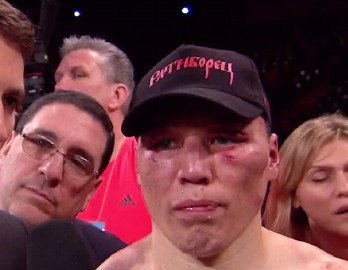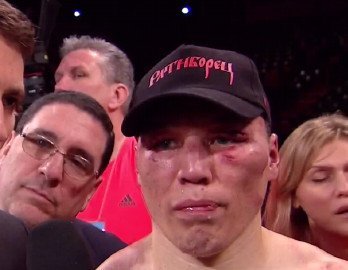 "I am ready to fight the best. I know that in the fight against Bradley the title of the world champion was essentially in my hands, and now I feel even closer to it. I am confident that I will face Floyd Mayweather Jr. in September or shortly after that, and I am ready for that. I don't like making predictions, but I know that styles make fights, and I think I can win. I know that I would be a rough opponent for him, the kind he hasn't yet faced. Mayweather Jr. has amazing technique, and I have great power in both hands. It would be the kind of fight that everyone likes to watch," stated Ruslan Provodnikov said to gorodokboxing.com.
I am not sure where he got the idea that he is anywhere in line to face Mayweather Jr., but I cant say that I would not like to see that fight take place. Ruslan has a tested chin, and he simply walks through punches, meaning that he will keep coming at Floyd for the entire 12 rounds.
Mayweather Jr. is no stranger to fighting off the back foot, thus I don't think that Provodnikov would win more than a few rounds towards the early part of the fight, but I do think that Mayweather Jr. would have a lot of footwork to do in that fight.
As a matter of fact, I like Mayweather Jr. vs. Provodnikov more than I like him facing Saul Alvarez. Of course Mayweather Jr. would not choose to fight Provodnikov simply because Ruslan would not put as many people in the seats as Canelo would.
Still, if Mayweather Jr. doesn't want Provodnikov, Ruslan is ready for anyone else:
"I am ready to face Alvarado, Marquez, Garcia, Peterson, Matthysse, and once again with Bradley – the best fighters in the division. I can promise you that it would be as exciting as my first fight with Bradley," concluded Provodnikov.
After his performance against Bradley, I have to say that I believe in what he is promising, and will most certainly watch his fights in the future.
More @ http://cgboxing.blogspot.com/
https://www.facebook.com/VitaliFightPress