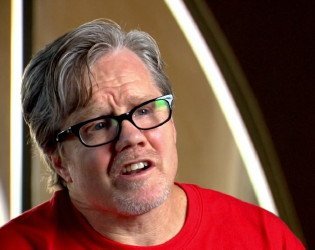 By James Slater – Whilst scanning the web for the latest boxing news, I came across an intriguing little 'story' (well, maybe not so little – at least the story won't be if it turns out to be true!) that suggests ace-trainer Freddie Roach now wants to see his star pupils, Manny Pacquiao and Amir Khan, fight one another soon.
According to the piece on The Moment (as picked up by Opposing Views), Roach "Is pushing for the boxer (Khan) to step up from the light-welterweight division to take on Manny Pacquiao. Roach now wants Khan to move up to 147-pounds where he can take on stable-mate and good friend Pacquiao."
Of course, this 'story' could turn out to be no real story at all, and just a load of baloney, but boxing is a weird sport at times and, with both Pac-Man and "King Khan" coming off defeats (albeit a robbery in the eyes of millions in Manny's case), maybe the fight could happen.
It sure would prove to be a shock if Team-Pacquiao's forthcoming next opponent announcement told the world he will indeed be fighting Khan.
The experts tell us it will either be Juan Manuel Marquez (fourth fight) Miguel Cotto (second fight) or, the outside bet, Tim Bradley (second fight) for Pac-Man next. How would the fans take it if it were announced that Khan will indeed take the biggest fight of his career and get it on with the man he knows so well? Call me crazy, but I think the fight would sell. No, the pay-per-view numbers would not be anything too special, but I think this particular match-up would intrigue enough fans to make money. Ask a fellow fan, and he or she will likely tell you he or she is bored at the idea of a Pacquiao-Bradley II, some fans will tell you the same about a fourth instalment of Pacquiao-Marquez or a second slice of Pacquiao-Cotto.
You can slate the idea of Pacquiao-Khan all you want, but no way would this fight – either the notion of it or the action in the actual ring should it really happen – inspire yawns. Okay, Khan would have a great chance of being KO'd, maybe even brutally (unless his "good friend" Pac-Man elected to take it easy on him and "carry" him a few rounds), but the fight would be thrilling while it lasted. Khan is super-fast, he can punch and he has never been short on guts. Also, Khan feels he will be stronger, perhaps sturdier in the chin department, up at 147. And is Pacquiao on the slide as some, quite a few fans, seem to think he is?
People went crazy with indignation when Pacquiao's hugely unlikely fight with Oscar De La Hoya was first talked about as a possibility. Fans will no doubt have a similar reaction if there is any substance to the Pacquiao-Khan shootout, but sometimes the crazy-looking fights make sense in the end.
November 10th or December 1st in Las Vegas: Pacquiao-Khan? You'd tune in, wouldn't you!