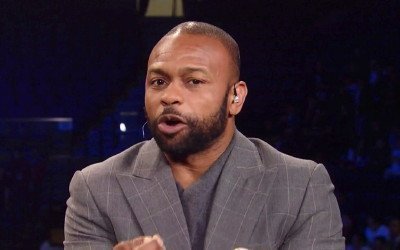 The term 'crowd effect' is a very powerful thing, and it has been for centuries. Anyone who spent their lives under constant spotlight, being the target of praise, popularity, fame and of course colossal earnings, will never want to live without it. Just as there are physical withdrawals from drugs, there is an equal amount of psychological withdrawal from lack of constant attention.
There comes a time for every fighter, when there more boxing fans suggesting retirement, than clamoring for the next fight. Of course it is much easier to suggest, then to do. For Roy Jones Jr., this has been the case for a considerable amount of time now. Jones has not faced a highly rated opponent since 2011, when he was knocked out by Denis Lebedev in Russia. Since then Jones was able to accumulate three victories against less known competition, and is planning on keeping his boxing career afloat.
On July 26, Jones will continue his boxing resume in Riga, Latvia. His opponent has not yet been announced. But Jones is not the only big name fighter on that night in Latvia. As a matter of fact his former foe from 1994 James Toney will also fight that very night on the same card. Toney will face Evgeny Orlov (15-12-1).
"We got an OK from Jones, the contract has been signed, but his opponent has not yet been decided on. On the same night another famous American heavyweight will be fighting, James Toney. Jones will hold the first fight, second James Toney, third a Latvian fighter Mairis Briedis, and finally Denis Shafikov and Hayk Shahnazaryan," stated a Russian promoter Kiril Phcelnikov in a recent interview.
It will be interesting to see both Jones Jr. and Toney cross the ropes on the same night, and many boxing might tune in due to a feeling of strong nostalgia.
More @ https://www.facebook.com/VitaliFightPress