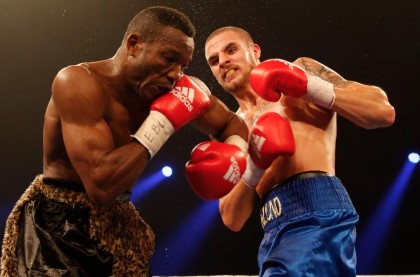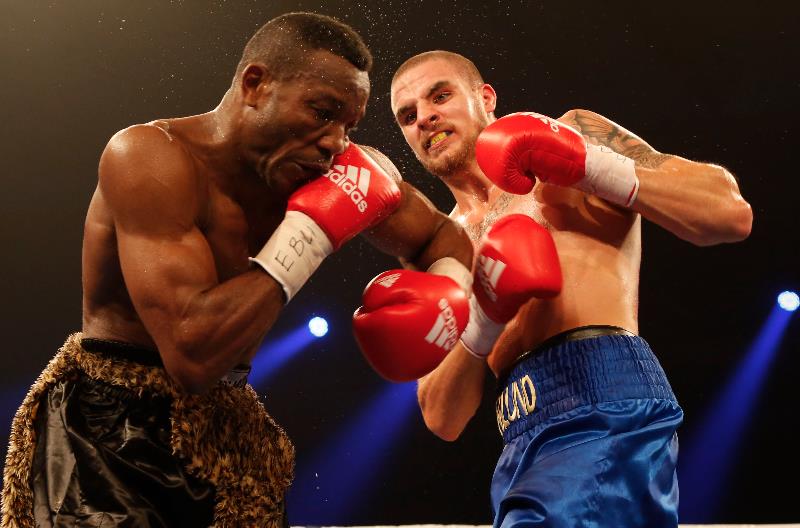 Erik Skoglund (18-0, 9 KOs) is the new EU Light Heavyweight Champion after an impressive points victory over Danish veteran Lolenga Mock (31-14-1, 12 KOs). The 22-year-old Swede stamped his authority on the battle early but found himself on the receiving end of a huge right from Mock in the third. However, he proved his chin as he beat the standing count and regained composure. He dominated the rest of the fight, working cleverly behind his jab and throwing well-timed combinations. The scores were 118-110, 116-112 and 117-110. "I am proud of Erik," promoter Nisse Sauerland said. "That was a great win against a very strong opponent. Erik really proved his class tonight. There are great times ahead, for him as well as for Swedish boxing."
Said Skoglund: "It feels great to win the title. It was a very tough fight but our plan worked well. He hit me in the third but I have a good chin and regained control quickly. I knew afterwards that if he can´t stop me with his best punch, I will win this fight because I have the skills to beat him."
Said Mock: "It was a good fight. Erik is a good fighter. He has a very good chin. I wanted to finish him in the third round but couldn´t. Erik has a good range and moves well and he spoiled my rhythm. He is a good champion."
Dennis Ceylan won his eight professional fight, defeating experienced Italian Emiliano Salvini. Salvini´s corner threw in the towel in round six. Kim Poulsen dominated all 8 rounds against fellow Dane Puriya Haidari. All judges scored the fight 80-72. Torben Keller showcased his impressive boxing skills when he defeated Bradley Pryce after ten tough rounds of boxing. The scores were 98-92, 99-91, 99-91. Micki Nielsen secured his 10th victory as a professional, defeating Sandro Siproshvili. The judges scored 60-54, 60-53 and 60-53 in favour of the young Dane.
Oscar Ahlin won his ninth fight as a professional against Serhiy Demchenko. Ahlin tried to keep his perfect KO record but Demchenko lasted until the final bell. After eight rounds Ahlin was declared as the winner, with the judges scoring 77-75, 78-74 and 77-76 in his favour. Anthony Yigit didn't get a win in his sixth professional fight. The judges scored his fight against Tony Pace 59-56, 57-57 and 57-57 – a majority draw. Klara Svensson won her first fight at a Nordic Fight Night event when she defeated Milena Koleva on points – her 11th win as a professional.
Alexander Hagen secured his third win by defeating Shahriyar Weissi. Deion Jumah also won his fight against Jiri Svacina after six rounds. The judges scored it 60-54, 60-54 and 59-55.
Deion Jumah secures third professional victory
Results from Denmark: Deion Jumah (3-0, 1 KO) defeated Jiri Svacina (12-11, 2 KOs) at the Tre-For Arena in Kolding, Denmark on Saturday night to secure his third professional victory. The judges scored the bout 60-54, 60-54 and 59-55 all in favour of the British cruiserweight. All results from Kolding Hallen, Kolding, Denmark:
Erik Skoglund W 12 Lolenga Mock
Torben Keller W 10 Bradley Pryce
Kim Poulsen W 8 Puriya Haidari
Oscar Ahlin W 8 Serhiy Demchenko
Klara Svensson W 8 Milena Koleva
Deion Jumah W 6 Jiri Svacina
Micki Nielsen W 6 Sandro Siproshvili
Anthony Yigit Draw Tony Pace
All photos: Photo Wende / Sauerland Event