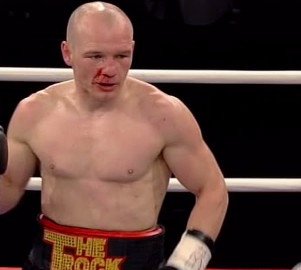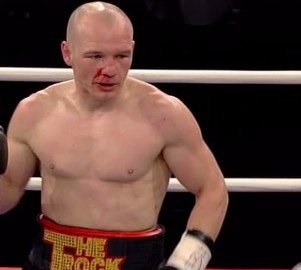 By Michael Collins: Former WBA light welterweight champion Gavin Rees (37-1, 18 KO's) doesn't see himself as an incredible underdog in his February 16th fight against WBC lightweight champion Adrien Broner (25-0, 21 KO's). Rees thinks he'll beat him and then use the win to get a big unification bout against WBO champion Ricky Burns in 2013.
Rees said to livefight.com "I will win…this will put me on the map everywhere…It will open doors for a unification fight for me against Ricky Burns."
You almost feel sorry for Rees because he's going to be crushed in this fight. Here he is already looking at fights beyond the Broner fight as if the win is in the bag. It's going to be tough on Rees to taste defeat and find out that he just doesn't measure up.
Rees has been stopped once in his career in his loss to Andriy Kotelnik in 2008, but I think he's going to be stopped again in this fight against Broner.
Rees says he won't be standing in front of Broner in this fight like former WBC lightweight champion Antonio DeMarco did in his loss to Broner. Rees didn't like the way that DeMarco stood right in front of Broner all night not moving his head. However, it doesn't really matter if Rees uses a little movement, he doesn't move a lot in his fights and he'll be really easy for Broner to find. If Rees runs, Broner will cut off the ring and knock him out. If Rees comes straight at Broner then the fight will be over in a round or two. It'll be a blood bath. Rees doesn't belong in the same ring with Broner in my view. This is like matching a European level fighter against the #1 World lightweight in the division. It's just going to end really badly for Rees.
I wish the sanctioning bodies would sort out their rankings because I don't see Rees as deserving a #5 ranking by the World Boxing Organization. Rees looks more like a 2nd tier fighter to me. I don't see him as top 15 worthy and Broner is going to show that on February 16th.