Last Saturday's PBC on FOX card headlined by IBF super middleweight champion Caleb Plant vs. Caleb Truax brought in a surprising 1.608 million viewers, making it the most-watched PBC Fight Night program on FOX since December 21, 2019.
With the Plant vs. Truax card being shown on free TV on FOX, you can't compare that to a fighter like Canelo, who fights on the DAZN subscription service.
If Canelo were fighting for free on FOX, he'd likely do far more than 1.6 million viewers. Plant did well in attracting the large audience that he did, but he's not in the same class as Canelo is in terms of popularity.
The three-fight card brought a ton of viewers, perhaps attracted by the young star Plant (21-0, 12 KOs), who is quickly gaining a large following after just seven years as a pro. Plant vs. Truax wasn't the most thrilling fight to watch, as it lacked action.
Plant was retreating a lot to avoid Truax attacks, and that limited the number of punches exchanged. After the fight, Plant revealed that he'd suffered a hand injury, which might be the reason why he couldn't KO Truax.
Plant, 28, easily took care of the aging 37-year-old Truax (31-5-2, 19 KOs), beating him by a 12 round unanimous decision by the scores 120-108, 120-108, and 120-108.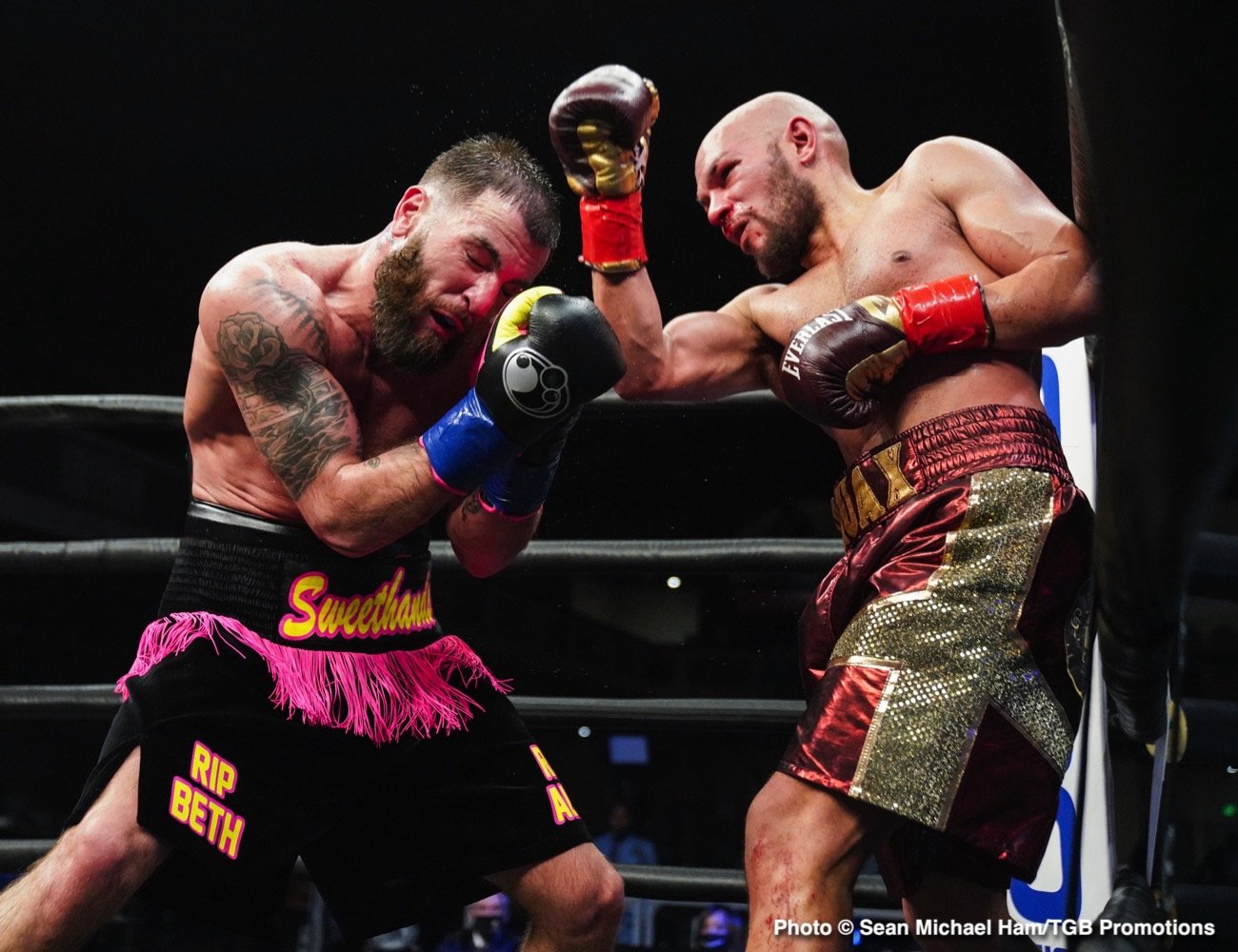 We could see Plant take on Canelo Alvarez next in September in a fight that will surely be big with it expected to be shown on both DAZN and FOX.
The only thing that can get in the way of Canelo-Plant is if either of the two loses before September. Plant pretty much made it clear that he won't be fighting until September when he ruled out fighting David Benavidez next in an interim fight. Besides Benavidez, Plant also hasn't fought Jermall Charlo, a guy that would tell us whether he's the real thing or not.
That's the only guy fans want to see Plant take on while he's waiting for Canelo, and he's not interested. Plant feels that Benavidez lost his chance to fight him when he came in overweight for the title defense of his WBC belt last year.
Canelo has two fights he has to get out of the way against Avni Yildirim on February 27th and Billy Joe Saunders on May 8th.
Many boxing fans are critical of Plant for the soft ride that he's had to the top as a professional. He really hasn't fought anyone good yet despite having captured the vacant IBF super middleweight title two years ago in beating Jose Uzcategui by a 12 round decision.
Compared to some of the other fighters at 168, Plant has had it easy. But does that make Plant a manufactured fighter to fool fans? That's not for me to decide.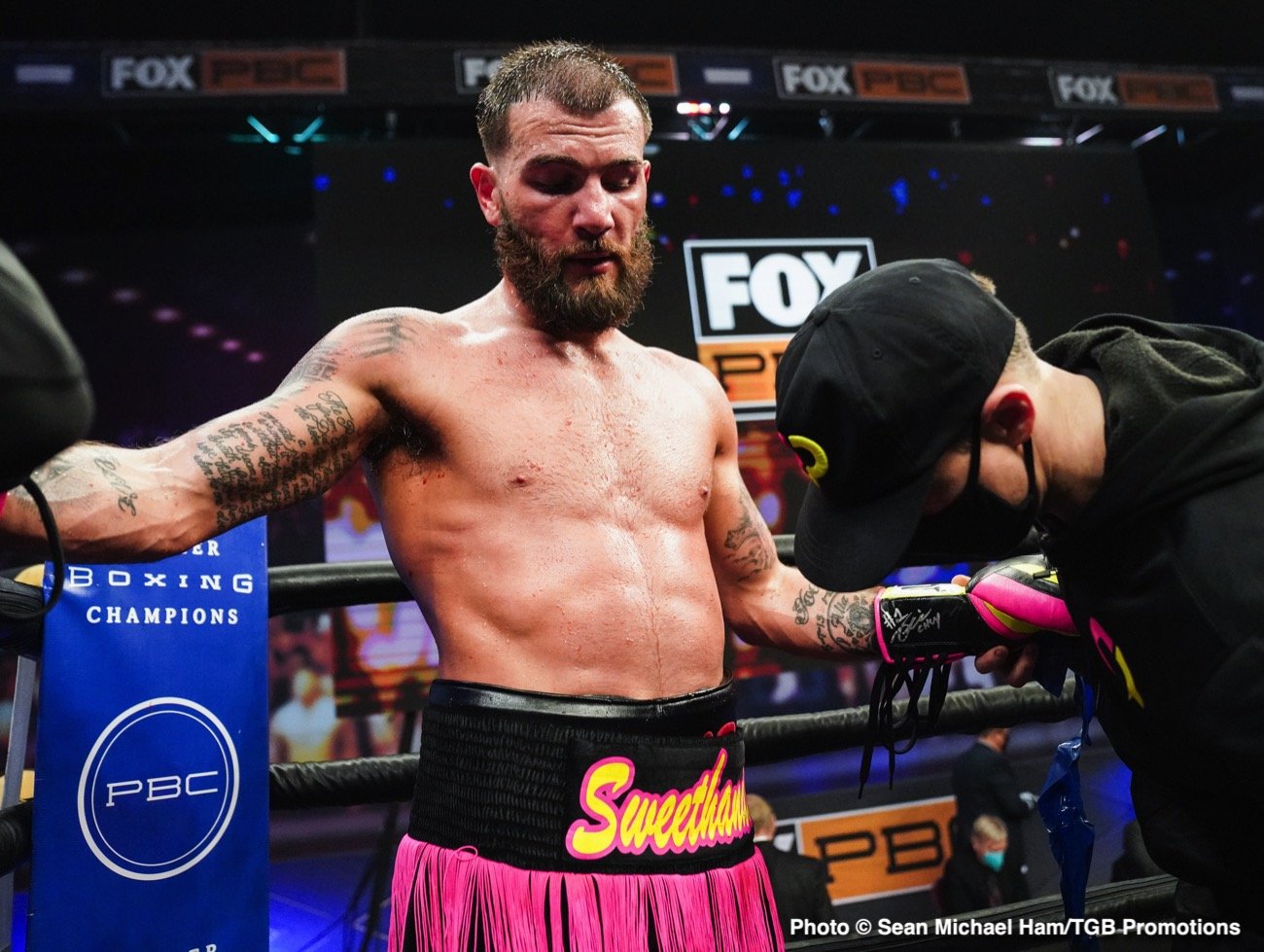 We know that Plant hasn't faced any of the lions yet in the 168-lb division like David Benavidez, David Morrell, Canelo, or Billy Joe Saunders.
If Plant chooses to sit on his laurels until September, waiting for his fight against Canelo for a payday, it'll take away from the interest in the fight.